You get your hands in it
Plant your roots in it
Dusty head lights dance with your boots in it…
You write her name on it
Spin your tires on it
Build your corn field,
You bet your life on it
It's that elm shade
Red roads clay you grew up on
That plowed up ground that your dad
Damned his luck on…
You've mixed some sweat with it
Taken a shovel to it
You've stuck some crosses and some painted
Goal posts through it
You know you came from it
And someday you'll return to it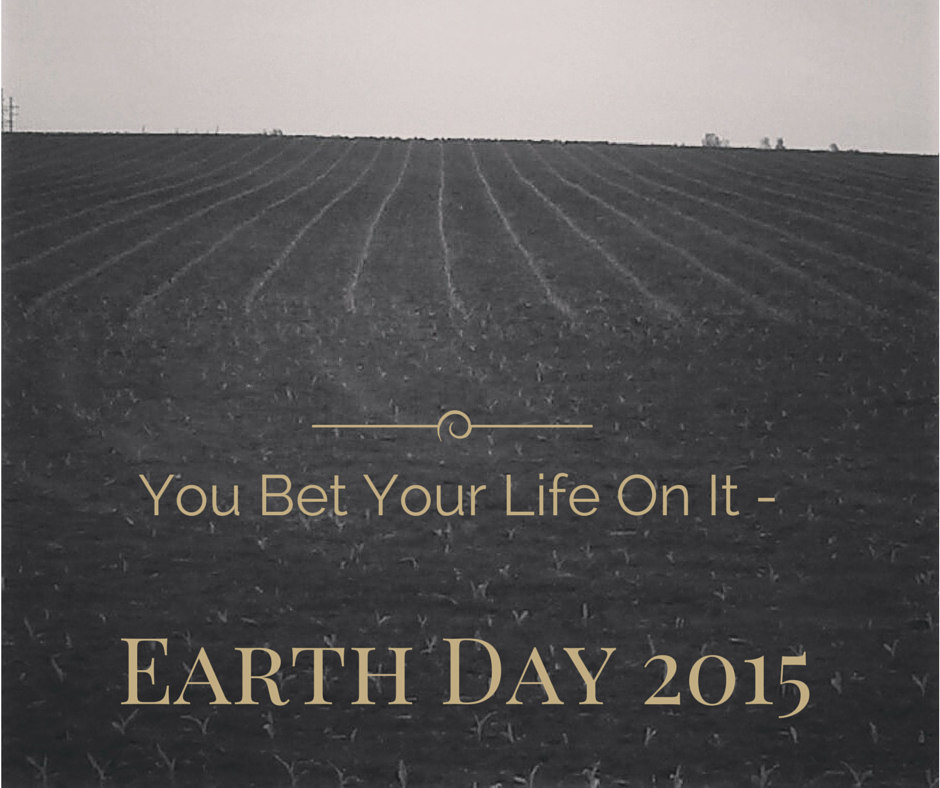 The first time I heard Florida Georgia Line's song Dirt, it struck a chord with me, and I imagine with many other farm families. 150 years ago, my great-great grandfather Daniel Mackinson decided to "bet his life on it", to "plant his roots in it".  He decided to start farming near Pontiac and today our family continues to live and farm those original acres plus a few more.  This concept of "dirt" being so important is both symbolic and real.  When Jesse and I got married, we each had 2 containers of dirt, 1 from each of our family farms that we poured into a new container.  This represented the coming together of our families, and the importance of agriculture in our lives. The practical importance of dirt is not to be understated either.
At Mackinson Dairy, we use cow manure as a natural source of fertilizer and follow a detailed manure and nutrient management plan.  In 2011, we worked with engineers and other experts and together, they helped us design and build a manure-handling system.  Our current storage facility holds 2.8 million gallons and it is applied to our fields in the months after harvest. The manure helps improve the productivity and water-holding capacity of the soil.  As recognition of this work, we were awarded the 2013 Conservation Farm Family Award by the Livingston County Soil and Water Conservation District.
Other examples of sustainable farming practices regarding ''dirt'' include crop rotation which is used to naturally mitigate weeds and to improve soil quality. No-tillage crop farming for soil and fuel conservation involves leaving a field as it is after harvest and then planting over it the next year.   This reduces erosion, retains soil moisture, and conserves fuel.
We believe that using resources wisely and planning for the future so that our children will also be able to not only live here, but to be able to live off the ''dirt". Conservation is part of what do every day at Mackinson Dairy.  The agriculture industry as a whole also continues to work towards achieving a sustainable food system.  You can read more here about what other sustainable work Illinois Dairy farmers are up to.
You might be wondering what you could do to help (even if you aren't a farmer).  Everyone (me included) can reduce their food waste and this article provides us with 7 simple tips for cutting back on food waste. Our time here is limited so remember that it is our job not only on Earth Day but every day, to protect the land, water, and air for future generations.
You know you came from it
and someday you'll return to it
~Mary
Comments
comments