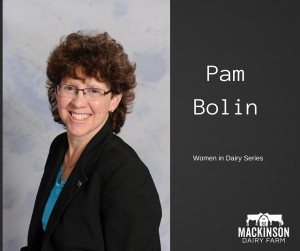 Happy Saturday!  It is my honor to introduce Pam Bolin of Clarksville, Iowa.  Pam was born and raised on a dairy farm and during college married Dave (the neighbor boy) who is also a dairy farmer. In 1979, they began their dairy, Beaver Creek Farm on Dave's home farm.  Together, they raised three sons who are now all married and have six beautiful grandchildren.   Showing dairy was Pam's favorite 4-H project and she bought her first registered Holstein when she was 10 years old.  Today, Pam is a teacher at their church and has been involved on co-op and promotion boards.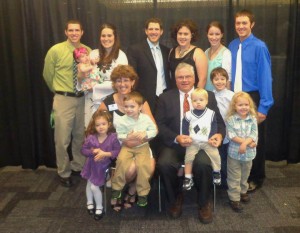 ---
Pam's Story in her own words:
When did you start farming?
While my role has changed somewhat through the years as I am still very much a hands-on dairy farmer. I feed calves and help milk the cows, take care of the bookwork and do whatever else is needed.   I loved raising our three sons on the dairy farm and being with them every day and now enjoy so much whenever my grandkids are there with me!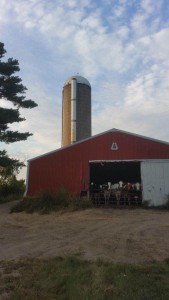 Who is your favorite cow?
I grew up with Holsteins, Dave grew up with Guernseys, and we then brought some jerseys so our herd is the result of a mixed marriage. So I love all three of these breeds.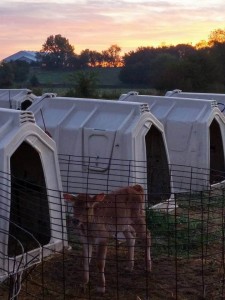 What do you want consumers to know about the dairy products you produce?
I am very passionate to let people know that we produce a product that is backed with powerful nutrients.
What do you envision the future of the dairy industry looking like?
We will have to be much more transparent with our farming practices as more and more consumers want to understand where their food comes from.
---
Pam, thank you for sharing your story with us!
Entire Women in Dairy Series:
Comments
comments