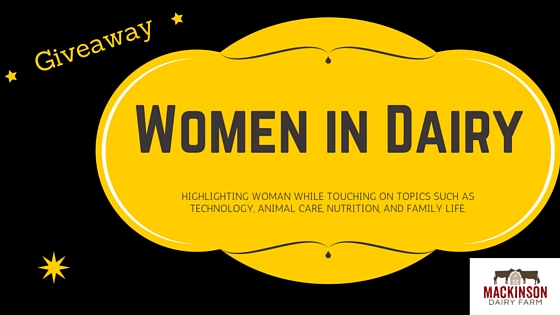 Last year, I shared the stories of 34 millennial dairy farmers (read more here). This portrait of the next generation of American agriculture was fascinating and it left me with a real sense of community. Farmers don't usually have many physical neighbors to speak of, but the interviews made me feel connected to each of the individuals highlighted. Drawing on inspiration from the Dairy Girl Network, this year I decided to focus on an often overlooked part of the dairy industry: the women!
Each individual that I feature has her own unique story; from the single mom managing her own farm, to the dietitian that concentrates on consumer education, or the woman whose family makes biodegradable pots. I was interested in learning about things both lighthearted (what's your favorite cow breed?) and serious (what do you envision the future of the dairy industry looking like?) as well as their history in the industry and what a typical day of work is like. Their responses are illuminating and powerful.
"As dairy farmers, we are working as hard as we can to do the right thing – the right thing by our cows, our land, our families and our communities."
"As a mom, I want folks to know that we drink the same milk that's in the store. I have complete confidence in its safety and nutritional value."
"Every day the cow's needs come before our own needs or those of our family. Christmas presents, birthday parties and other holidays are worked around chore time."
Each day this month we'll be highlighting a different woman and touching on topics such as technology, animal care, nutrition, and family life and we'll have the benefit of hearing these stories direct from the source. Although the stories and experiences might be different, their priorities are the same. These women are examples to follow and I hope you enjoy reading about them as much I have.
Comments
comments