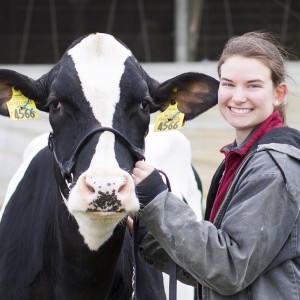 It is my honor to introduce Danae Bauer from Scandinavia, WI.  Danae is 24 years old and grew up on her family's 400 cow dairy operation in central WI.  She received a certificate in photography from the New York Institute of Photography and attended classes for AI and herd management at a local tech school.  Growing up, she was involved in both 4-H and FFA and continues to help where she can.  She was also very involved in the Holstein Association and hopes to continue in that by helping with dairy bowl and providing photos for blog features.  Danae's immediate family consists of her parents (Frank + Ruth) and three brothers Ethan, Seth, and Ryan. Ethan is also involved full time on the farm and extended family members involved on the farm include Uncles David, Patrick, Greg, and Cousin Katie.  I contacted Danae to participate in this series because I am a big fan of her photography!  Her part time job/ hobby is her photography business which caters to farm life and she really enjoys being able to promote agriculture through images and does an amazing job at it.
---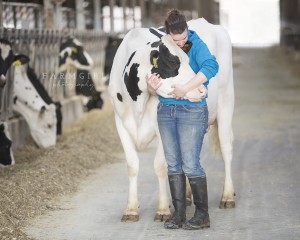 Danae's Story in her own words:
When did you start farming?
I started in small role as a small child helping with the calves before taking on a full time role after graduation.  I currently manage the calves and oversee the farm's ET and IVF programs as well as assist with promotion.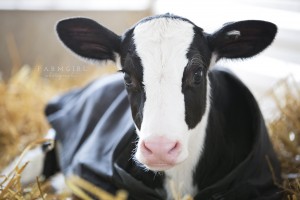 Who is your favorite cow?
My favorite cow is "Glamour" a special three year old owned by myself, my brother and my cousin. Not only is she a beautiful girl with great genetics…she has the sweetest disposition.  My favorite breed is Holstein because they are what I grew up with and fell in love with.
What are 3 things you want consumers to know about the dairy products you produce?
We work very hard to care for our animals in the best possible way and truly care for their well-being.
Cows can and do receive excellent care on all sizes of farms!
Milk is one of nature's most affordable and nutrient rich products.
What is the most rewarding part of production agriculture? Challenging?
The most rewarding part is seeing animals you've cared for grow and flourish under your supervision.  One of the most challenging parts has to losing an animal despite your best efforts.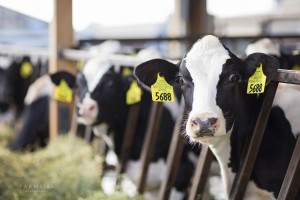 Describe a typical/average day for you.
My alarm goes off at 3:45 and I am up to the barn by 4.
Calf chores include feeding milk, caring for new babies, washing equipment, feeding water and grain, etc.
I usually get home for breakfast around 7
The remainder of the morning can be filled with bedding babies and cleaning up the barn, other miscellaneous calf chores like tagging, moving, vaccinating, registering, etc.
Some chunks time each day will usually be spent on heat detection and or repro records.
Lunch is around noon followed by whatever other tasks need to be caught up. Calf chores resume around 2pm till 4 or 5pm and then any heifers that need to be bred will be inseminated. And then hopefully there is not a bunker to cover 😉
What do you envision the future of the dairy industry looking like?
I envision the future being filled with more and more technology; I think the farmer will be forced to become more efficient in order to thrive.
---
Danae, thank you for sharing your story with us!  Make sure you check out the Farm Girl Photos Blog, Farmgirl Photography Facebook Page and Danae on Instagram.  Her pictures are truly amazing!
Below is a sample of Danae's work that can be viewed on her Facebook Page, can you tell I'm a huge fan?!?
Entire Women in Dairy Series:
Comments
comments