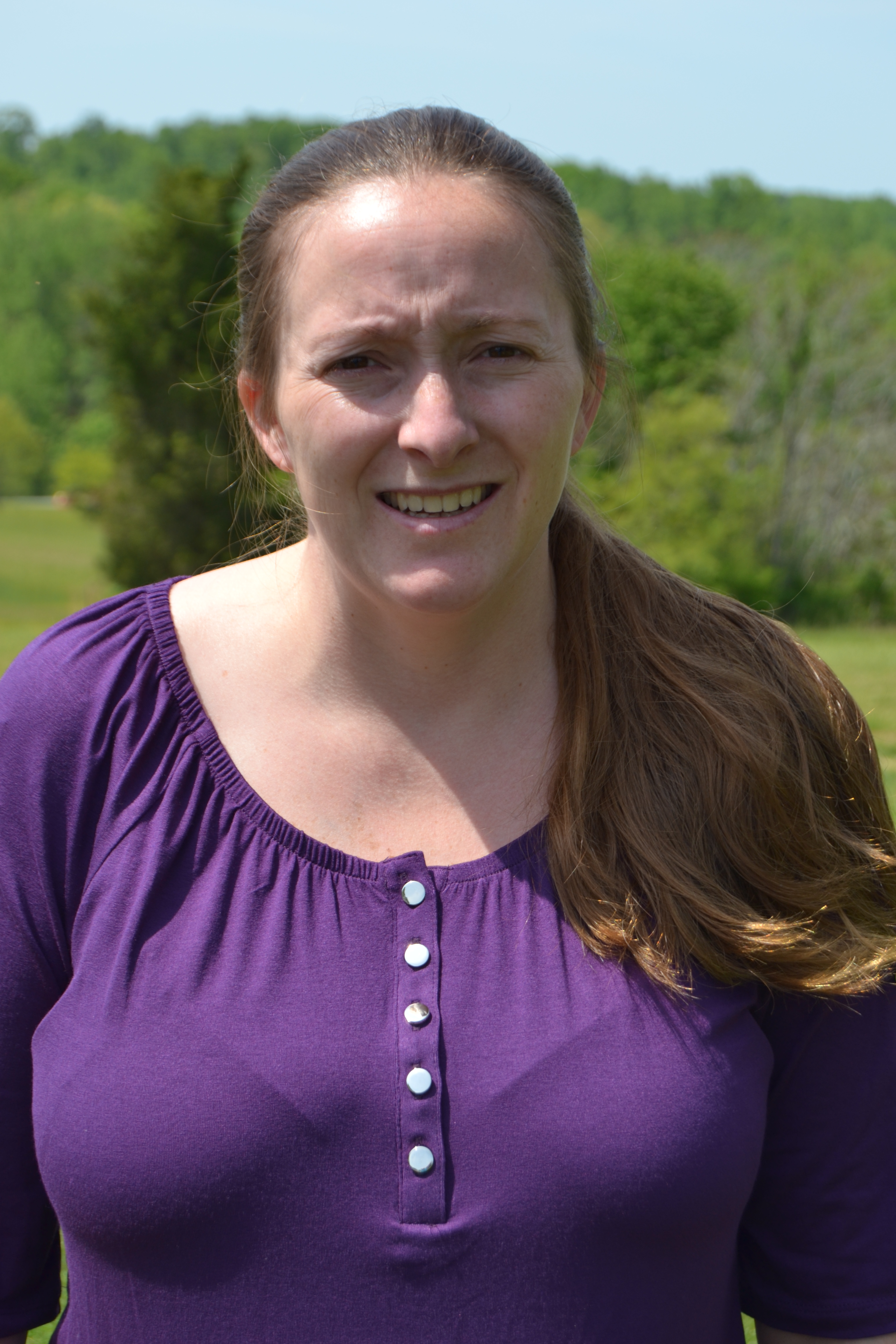 I would like to introduce Cynthia Martel from Wirtz, Virginia.  Like many other women we have featured thus far, family is Cynthia's most important part of her life.  Cynthia and her husband of 10 years, Chris have two children, Trent (5) and Mavis (21 months), along with 4 dogs, 2 horses, and 1 sheep.  The Martel family loves spending time together and with friends and cooking out on the grill no matter the time of the year!  They are a 2 gallon every other day whole milk family with their kids loving cottage cheese, ice cream, cheese and yogurt!!
---
Cynthia's Story in her own words:
Hi, I am originally from a small town in New Hampshire and I grew up with horses, dogs, and cats.  I am the youngest of 12 siblings, and it was one of my older sisters who married a dairy farmer.  I have always had a passion for all animals, which is way my original plan was to become a Vet.  I went to the University of New Hampshire as a Pre-Vet student but when my father died 2 months into my freshman year, my life's path changed.  It was when I started working at the Fairchild Dairy and Research farm, that I changed my plan and received a B.S. in Dairy Management.  While at UNH, I had a summer internship at a dairy in Vermont, and after finishing college I went to work for a small dairy in NH.  Working for the Conklin Family gave me so many opportunities which are what sent my new husband and I out to Kansas.  Together we moved halfway across the county.  Neither of us had ever lived in another state, and yet we choose to up and move 1300 miles away.  While in Kansas, I went to Kansas State University worked under the direction of the amazing Dr. Stevenson in Reproductive Physiology and Dr. Bradford in Ruminant Nutrition.  Our plan was always to try to get back to NH, but when the opportunity opened up to take a position in Virginia as a dairy extension agent with Virginia Cooperative Extension, we packed up everything and moved our toddler son and 3 dogs to VA.  As of February 6, 2015, we have been in VA for 3 years and absolutely love the state and most importantly the job.  I am one of just two Dairy Extension Agents with Virginia Cooperative Extension covering the entire state.  We work directly with faculty at Virginia Tech Dairy Science department.  I am the third female to have this position in Franklin County, VA.  I truly love my job and working with all the producers in the county and surrounding counties. When I was young, I was involved in the 4H horse program, now as an adult, I am a leader for the Franklin County 4H Adventure Farm Livestock club and agent contact for the Franklin County 4H Trailblazers Horse and Pony Club.  I work to put on educational programs for the farmers and help educated the next generation about the importance of agriculture and livestock.  I put on livestock shows for our county.
What is your role in the dairy industry?
I am a Dairy Extension Agent.  I work for the farmers as an unbiased partner to help educated them in their business.  I am not out there to sell them products, but to see them succeed.  I provide educational programs throughout the year, bringing in guest speakers.  I can provide advice in nutrition, reproduction, milking procedures, management, etc.
What is your favorite breed of dairy cattle?
I am a Jersey and Brown Swiss lover!  I just fell in love with Jersey from the beginning, maybe because this is the breed of cow my sister owns. Who doesn't love a cow that always looks dolled up!
What are 3 things you want consumers to know about the dairy industry?
The dairy industry is SAFE! Farmers producer safe products, because they are also feeding their own families their products.
Know where your food comes from – Milk does not come from the store – it is bought at the store – but produced on the farm, by a cow and a hard working farmer.
Before jumping to conclusions talk with a farmer, visit a farm.
What is the most rewarding part of being in the dairy industry? Challenging?
The most rewarding part of being in the Dairy Industry is witnessing change on a farm for the better, seeing a farm transition to the next generation, seeing new farms start up.  Educating both old and young!
The most challenging is seeing farms struggle when milk prices are so low.  We provide farmers with suggestions on ways to improve a problem area on the farm and it goes in one ear and out the other.  Seeing the general public so disconnected from Agriculture, not knowing where their food comes from and how important farming is.  Also, when people who have lived in the city their entire life decided to move right next to a dairy farm that has been there for several decades and they complain about everything that goes on at the farm and try to drive the farmer out of business.
What advice would you give someone interested in the dairy industry?
Be a sponge!  The dairy industry has been here so long because it supports so many families.  But remember you can only improve your business if you are willing to learn more and make changes.  Protect yourself! Unfortunately will live in a world where we have to protect ourselves from our neighbors and groups trying to shut your business down.  If you follow the rules, care for your cows like they are your own kids, and create a safe and secure product, you will thrive!
What are other roles and/or opportunities available to those in the dairy industry?
The opportunities in the Dairy Industry are almost limitless! The Dairy industry can provide jobs, in manufacturing and processing, nutrition, reproduction, finance (because unless you truly understand a farm its hard to understand its finance), management, handling, mastitis work, the demand for well qualified large animal vets is always high and strong, working for a research company, facility design, and how about teachers, from high school to college, much more.
What do you envision the future of the dairy industry looking like?
My job as a Dairy Extension Agent is to help keep the Dairy industry strong by educating not only the producers but also the general public about why we need farming.  Explain to the public when they complain about the price of milk and say the farmer must be rich, point out the true fact that the farmer makes very little off the cost of a gallon of milk.
---
Cynthia, thank you for sharing your story with us!
Entire Women in Dairy Series:
Comments
comments