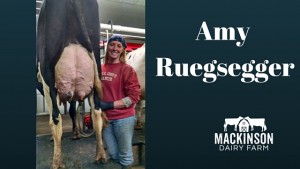 Amy was raised on a 200 acre dairy farm. Growing up, she was involved in 4-H and FFA serving as FFA President and received her American Degree. She received a Bachelor's of Science degree from University of Wisconsin Platteville in Technical Agriculture and animal science with a dairy emphasis. Today, Amy now owns and operates the farm where she grew up. She is involved in the local dairy promotion board and enjoys showing cattle with her niece. Amy enjoys helping some of the local FFA members with projects from her farm. About the only "non-farm" thing Amy says she does is play volleyball once a week on a city league team.
---
Amy's Story in her own words:
When did you start farming?
July 2005 is when I purchased my own cows. I have always loved the dairy industry, cows and dairy farming. I own the farm I grew up on. I own the herd (about 115 milking and the young stock) and I am the primary caretaker, milker, calf feeder, heifer raiser on the farm. I am the book keeper and decision maker.
What are 3 things you want consumers to know about the dairy products you produce?
We produce the safest products compared to any country in the world.
Our products are free of antibiotics. Always have been and always will be.
We truly care for our animals and want what is best for them. We need them to be happy and healthy to produce the quality product we work so hard to make.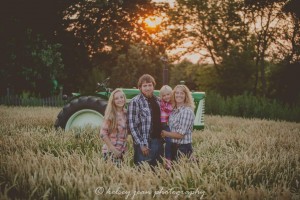 As a Mom what do you want to share with others about the dairy industry?
A lot of us work day and night to care for our animals. We take pride in the products we produce and the cattle we care for. We deal with falling markets, rained on crops (or no rain on the crops at all!) and now have consumers making demands on how we raise and treat our animals. We are not ignorant, cruel or uneducated. We are professionals with a passion. Dairy farmers need to be business orientated, keep records, be accountants, meteorologists, agronomists, vet technicians, etc. we are human. We eat the same food everyone else does. We care about what everyone else eats too.
What is your favorite dairy product?
I don't think I could name one favorite dairy product. I drink whole milk, eat and cook with a ton of cheese. Butter is in abundance in our home. Cheesecake is to die for and ice cream is bought in two and a half gallon tubs. My daughter thinks yogurt is a treat like candy and we use sour cream in almost every casserole or dish we make.
What is the most rewarding part of production agriculture? Challenging?
Being home with my family and carrying on a tradition. Being with the animals out in the fresh air every day. Being close to the land and nature. For me I have very little time off the farm since I do so much of the labor. I don't have much time to do things like this blog even!
Describe a typical/average day for you.
I get up a little before four a.m. And start by feeding calves. Then milk the cows. Clean up the parlor and then off to breakfast. During the days it varies on the season. Crops, bedding and cleaning sheds. Farm records. Errands. Around four p.m. start over and feed calves, milk. And after cleanup it is finally time for supper shower and bed.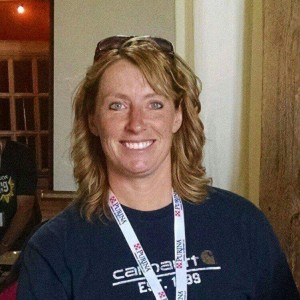 Who is your favorite cow?
This is like the dairy product question. I love cows. I couldn't pick any one favorite famous cow. I have been to the World Dairy Expo every year since I was a freshman in high school. Charity, Snickerdoodle, Rose, Pistachio Pie, Frosty, Apple and even though I love and have mainly Holsteins, I love milking Shorthorns, so Lady Luck is a new favorite. A good cow is a good cow regardless of color, breed show, commercial or pet.
What do you envision the future of the dairy industry looking like?
This is a complicated one. I used to think it was going to be like the times I grew up in. Now it is trending to large farms. But I feel the consumer and immigrant labor issues will change the industry and we won't have the ability to control it.
---
Amy, thank you for taking time to share your story with us!
Entire Women in Dairy Series:
Comments
comments