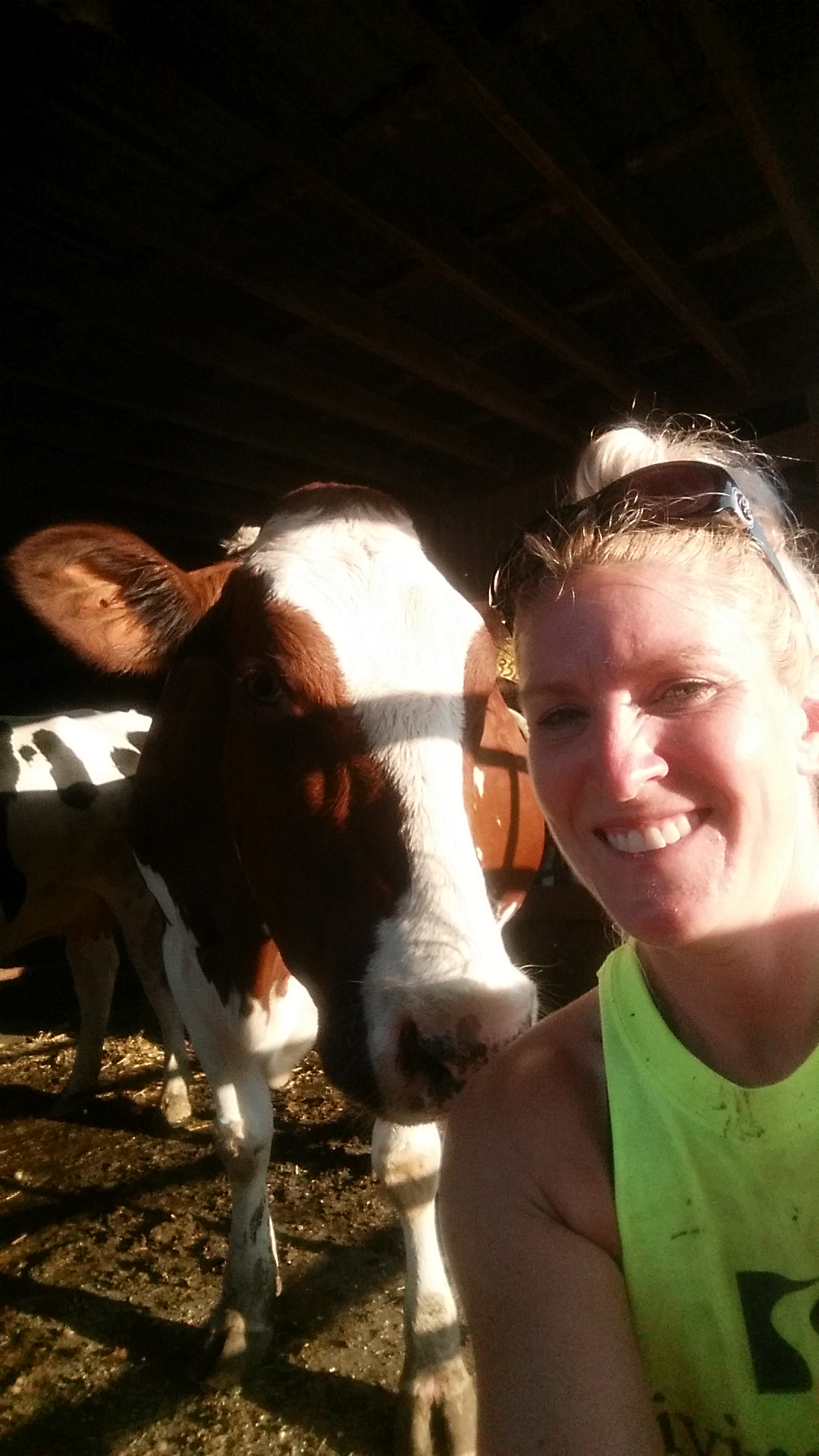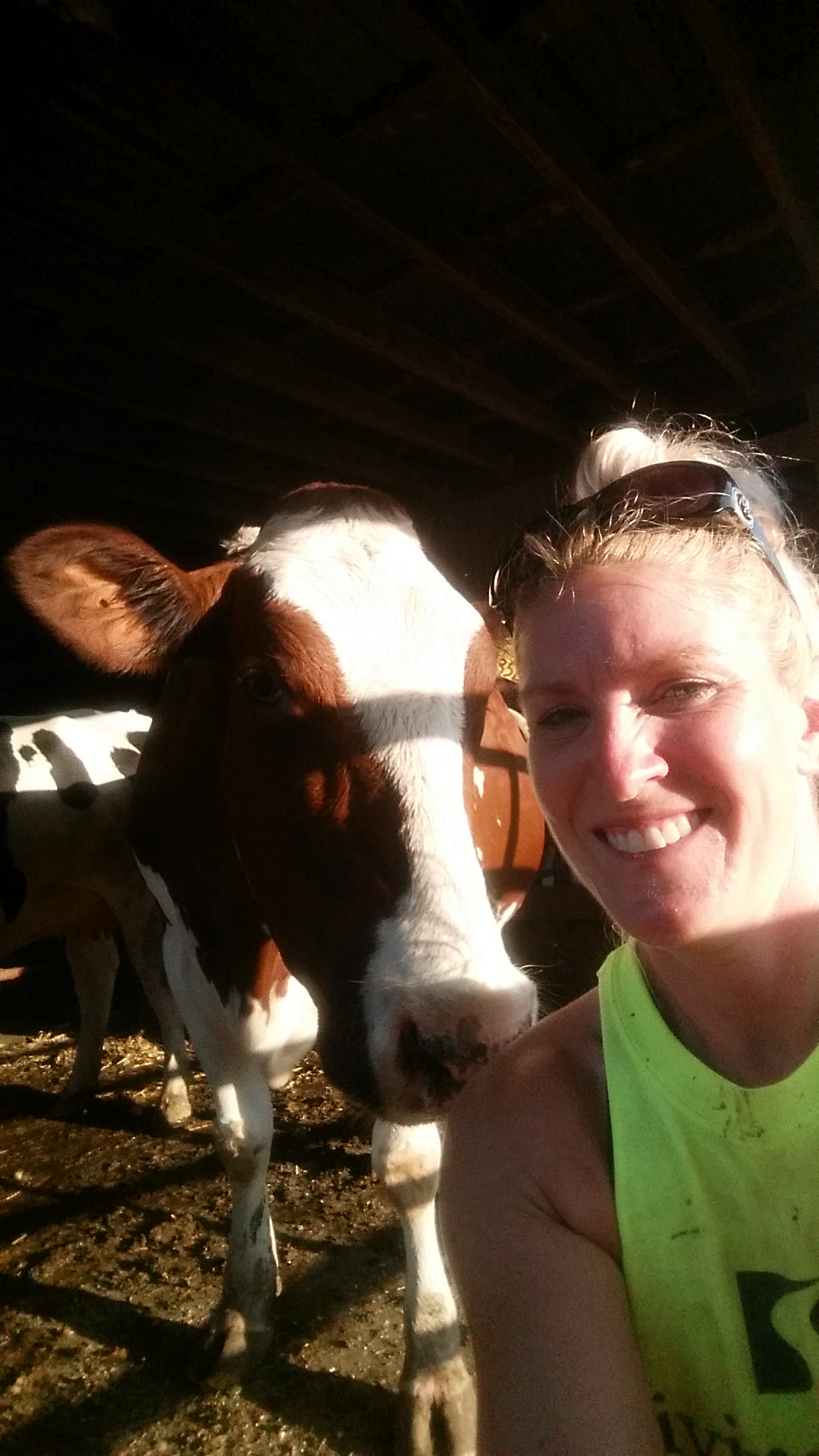 I would like to introduce Abby Swan from Kemridge Farm in Westfield, Wisconsin. Abby is proud to admit that she is 40 years old and is a Registered Nurse and dairy farmer! Growing up on her family's dairy farm, she was involved in 4-H and her children are following in her footsteps. Abby has a Bachelor of Science in Nursing from University of Wisconsin- Oshkosh and was an Emergency Department RN for 17 years and was the Emergency Department Director for almost 4 years. This past January, Abby left the nursing world and joined her two brothers, Aric and Adam on the farm full-time as the Herdswoman and calf caretaker. Abby and her husband, Tyson, an IT expert are the proud parents of Troy (11) and Holly (9). Kemridge Farm just expanded their free stall barn and converted an old stanchion barn into a milking parlor. Abby admits that she is in love with the parlor and has noticed a big difference in their milking times and cow comfort. While Abby does not have a lot of free time off the farm, but when she does, she enjoys motorcycle rides with her husband, hanging out with friends, relaxing.
---
Abby's Story in her own words:
When did you start farming?
I have been farming since I was old enough to talk and walk. I rode in tractors when I was little and I loved helping my grandpa feed calves. I was his "Sugar Plum" and loved it. I started washing cows when I was around 9 years old. We milked around 60 cows in a stanchion barn and have slowly expanded over the years and we are currently milking 220 with plans to expand to around 300-350. I am the herdsman and calf feeder. I also take care of feeding the weaned calves up to 6 months old. I also sometimes have to drive tractor, but would rather not.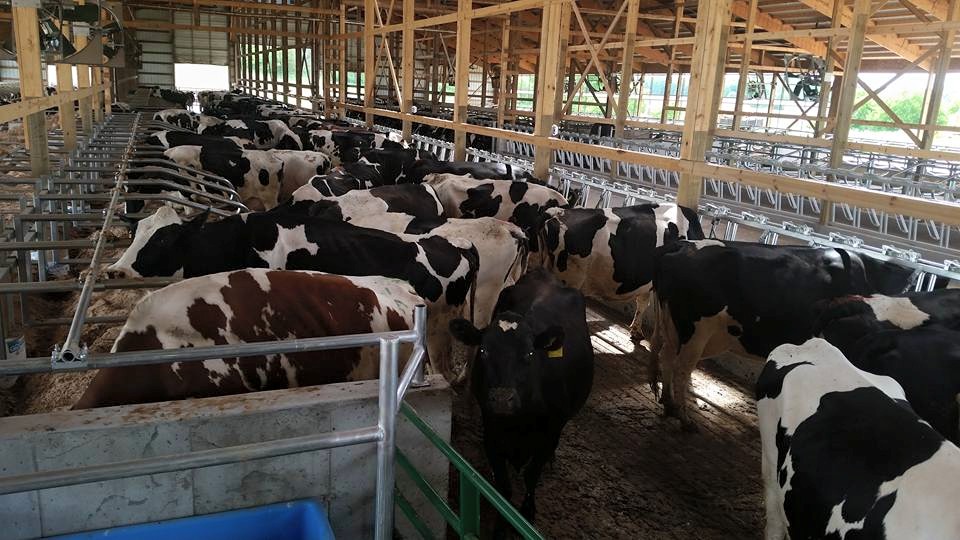 What is your favorite dairy product?
I am not sure if I have a favorite dairy product. I love butter, chocolate milk and cheese. I love cream cheese on bagels and sour cream on my tacos! I really do not like to cook. I love sandwiches loaded with lunch meat (any kind), cheese, pickles, mayo, and butter. Pizza is also another favorite of mine with extra shredded mozzarella and cheddar cheese loaded on it.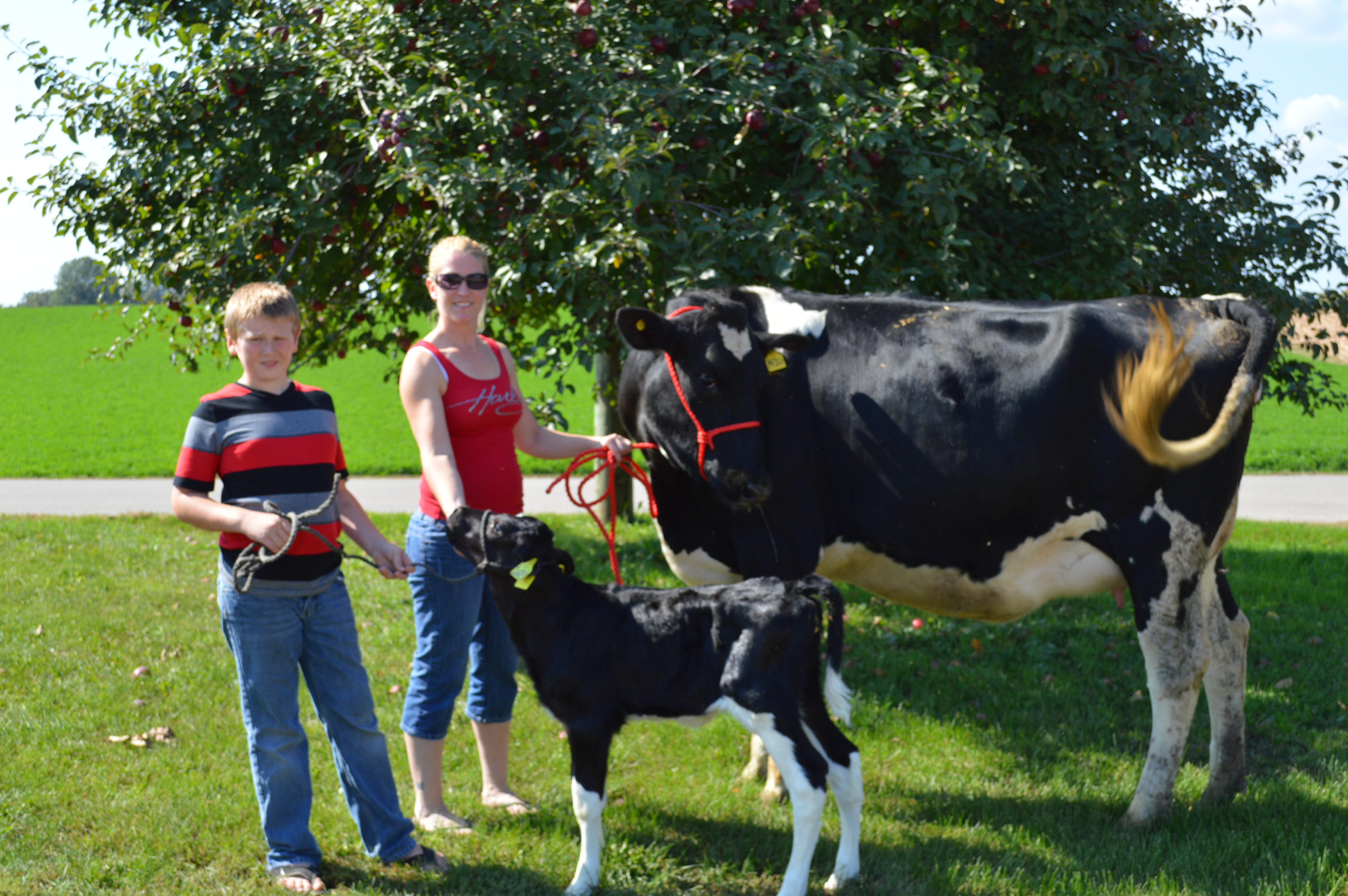 Who is your favorite cow?
My favorite cow is my red Holstein, Rusty. Her mother was our first ever red Holstein and Rusty just became my pet. She just blessed me with a sweet red heifer calf, Ruby, 2 days before my birthday. My favorite breed is Holstein probably because that is what I grew up with. We bought some Jersey/Holstein cross heifers last year and I bred them all to Jersey semen. Now we are getting some little Jersey calves too. They are pretty energetic calves I am finding out.
Describe a "typical/average" day for you.
I am at the farm daily by 6am. I feed calves first, and then help finish milking to check on the "hospital" cows. Then I walk through the cows in the barn and check or breed cows. Then I go for "breakfast" around 10:30am. Then I have lots of variation to my day. It depends on what needs to be done that day. Then I feed calves again in the evening. I try to sit down and eat with my family every night and relax for at least one hour. Then bed by 9pm. If I put everything I do daily, you would need a book!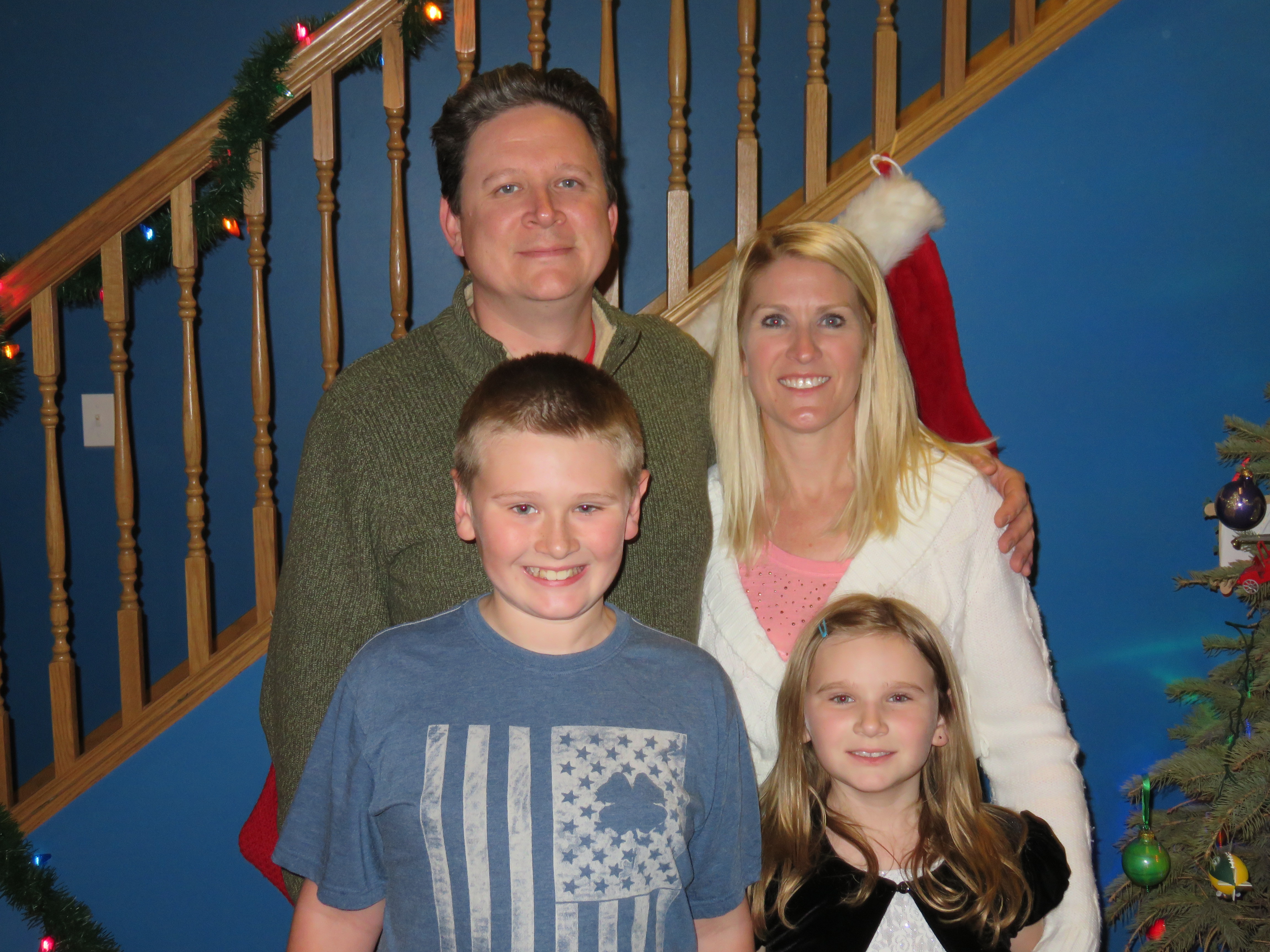 What is the most rewarding part of production agriculture? Challenging?
I love watching "my" calves grow into cows and then working on improving the genetics in the future calves. I love working with my family every day. The most challenging is the long hours, trying to balance work with family, and watching the fluctuation of prices for the goods that we produce knowing that we have bills to pay.
What do you envision the future of the dairy industry looking like?
I am not sure, but I do believe that the 100 cow and fewer farms will be a thing of the past; it makes me sad to say.
---
Abby, thank you for sharing your story with us!
Entire Women in Dairy Series:
Comments
comments