Hey everyone!  It's Bumblebee checking in, these past 2 weeks have been important for a calf like me.  The weather here finally feels like spring or summer and the guys finished planting corn on Wednesday!  Today Mary is helping me write this post on milk replacer.  I don't know much about it, but I really enjoy drinking it out of my bucket twice a day.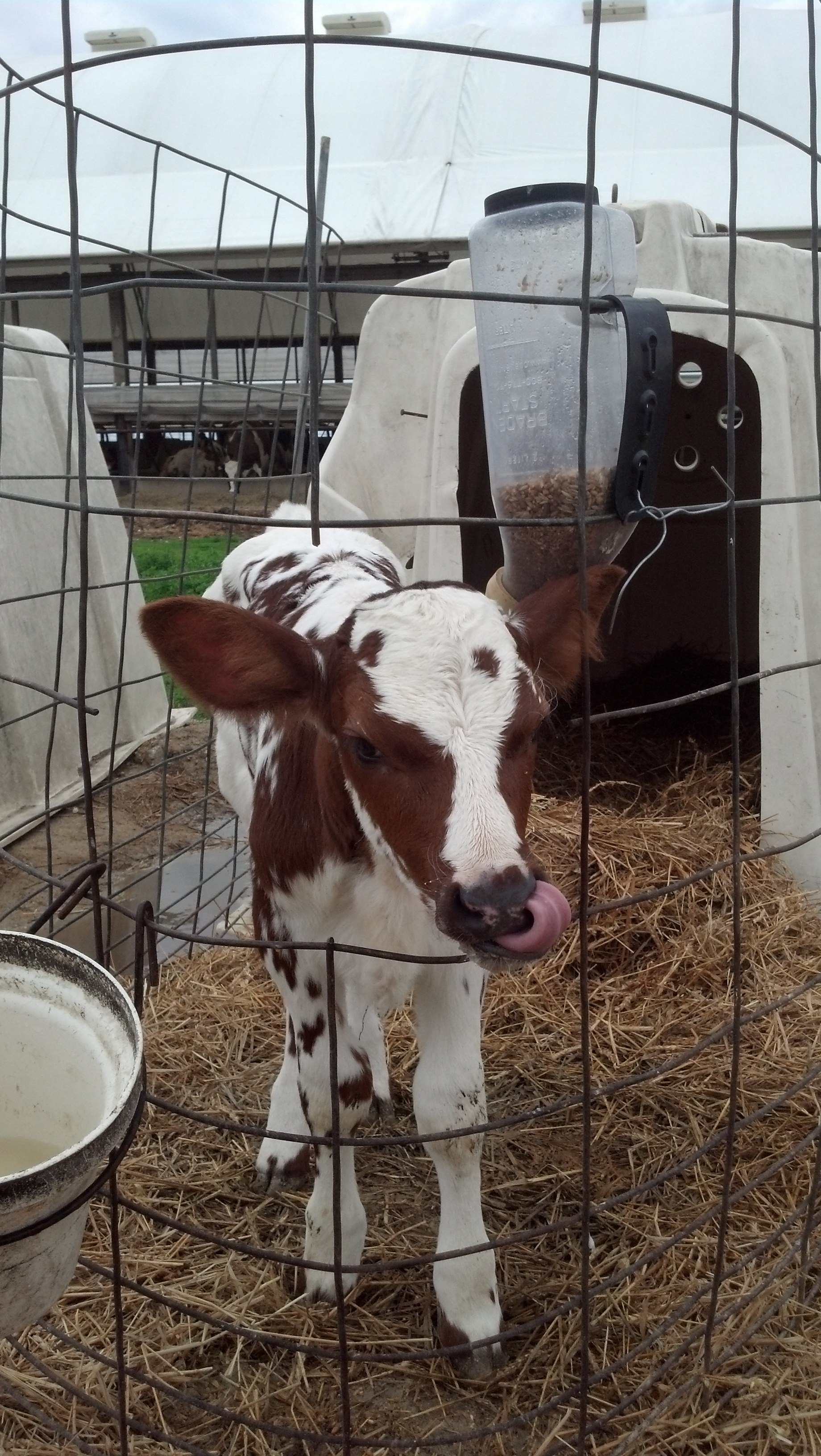 What is milk replacer then?  The easiest thing to compare it to is baby formula.  It's expensive, you mix it with water, and it provides the newborn calf with a complete nutrition for healthy growing.   One major difference is that milk replacer manufacturers don't send us samples or coupons like the baby formula companies do, hint hint!
Every dairy farmer who uses milk replacer must choose which type is the best fit for their operation.  Choices can be made based on protein source, vitamin supplementation, medication, ease of mixing, etc.
So what are the major ingredients in milk replacer?
Crude Protein – helps promote muscle or structure growth.  Protein levels typically range from 18%-30%, ours has 22%.
Crude Fat – this is the major energy source for our calves and provides essential fatty acids.  Fat levels range from 10-28% with our calves fed 20%
Vitamins – vitamin A, D and E are necessary for growth and health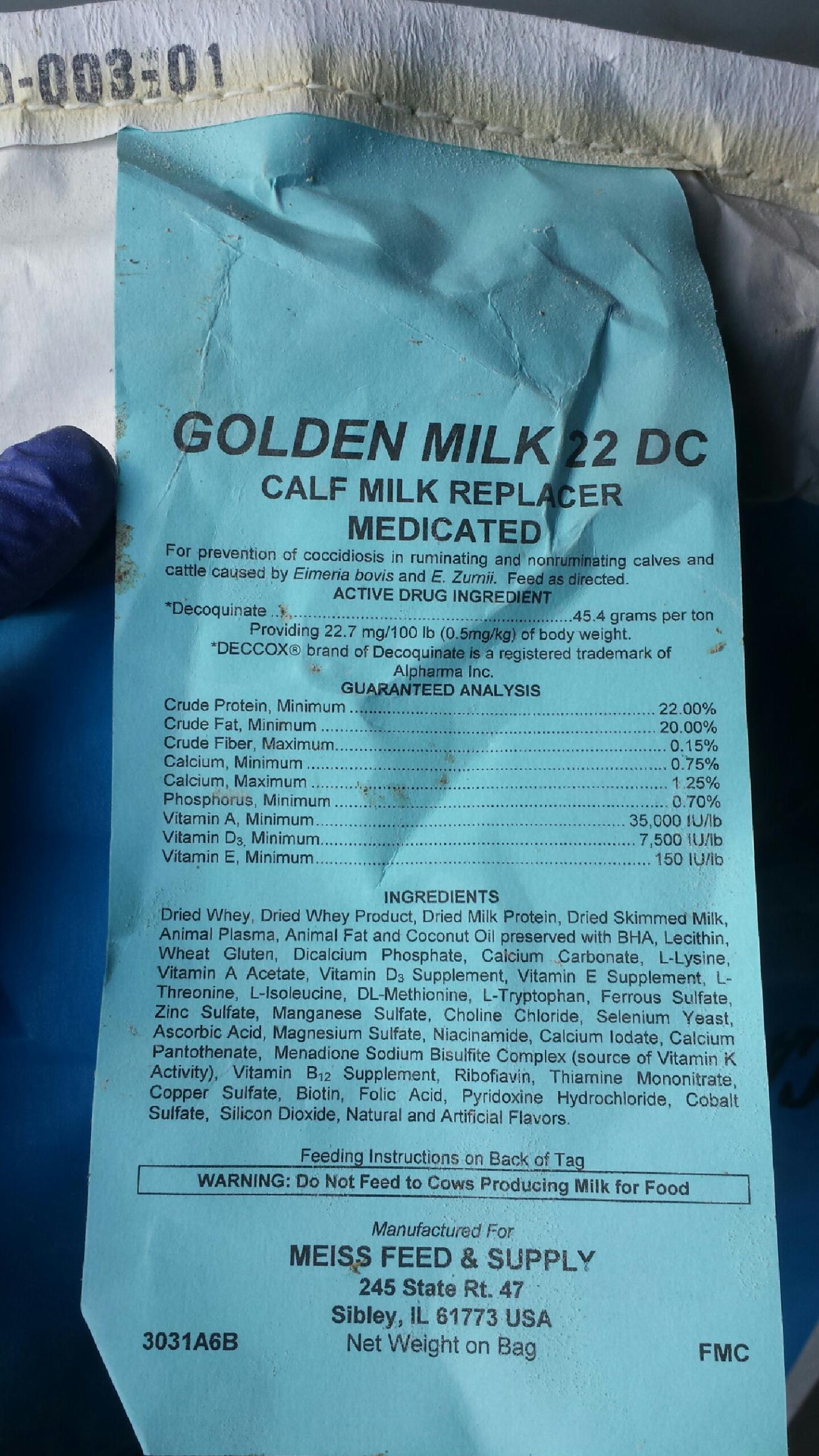 You will notice that on the label, it says "medicated".  We feed a medicated milk replacer because it provides our calves with added benefits regarding their health and performance.  Decoquinate (the medication) is for the prevention of coccidiosis which is an intestinal disease.  There is no withdrawal period for this medication meaning calves fed this product, could go straight to slaughter.  At MDF, we raise all our own heifers and sell the bull calves which are raised for beef.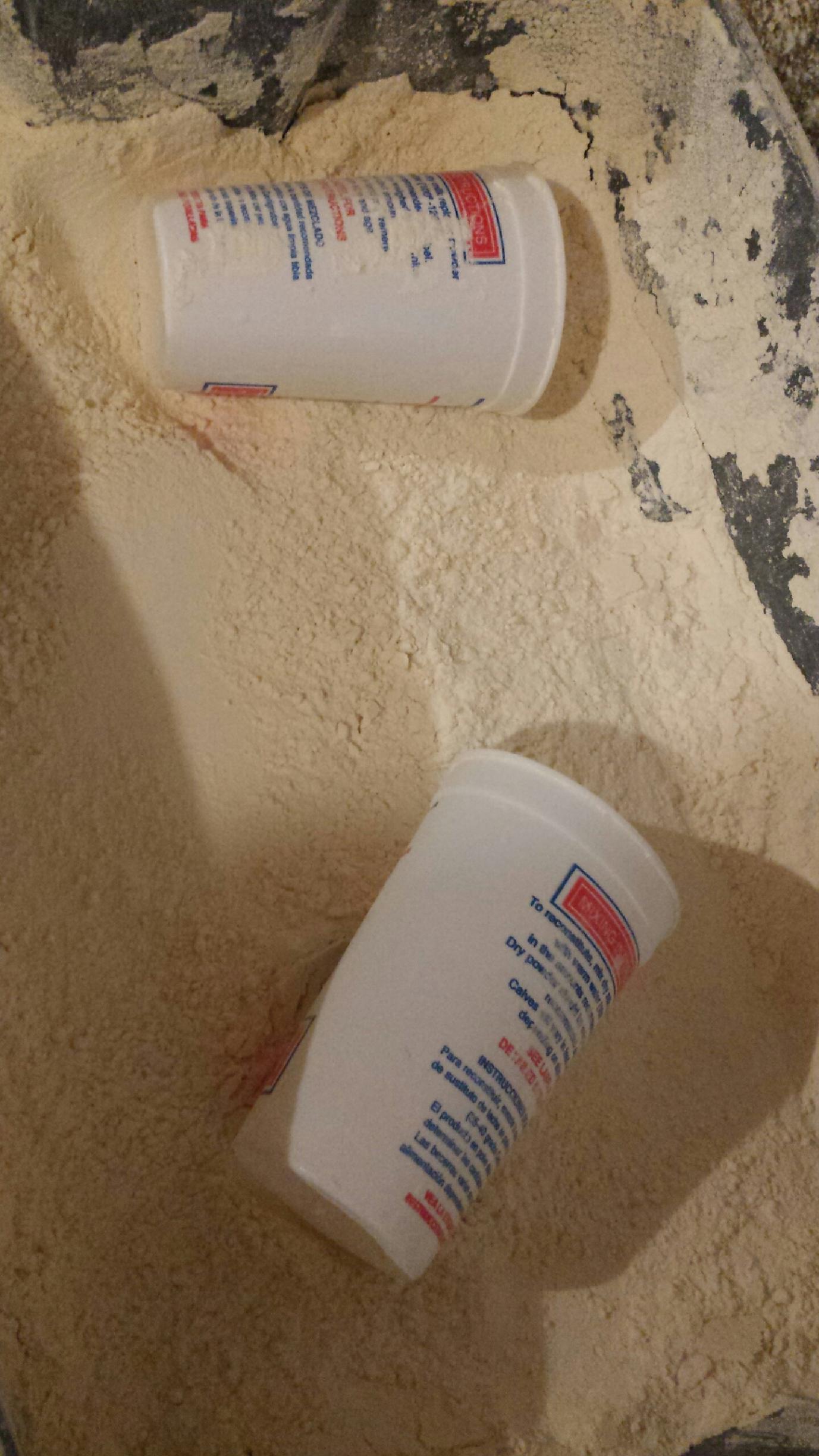 Dry milk replacer
Milk replacer  is a creme colored dry powder that has no smell.  We follow the manufacture's directions of mixing 4-5 cups of powder (per 5 gallon bucket) in water.  We will mix enough to allow for 2-3 quarts per calf.
 I'm going to end my post with a video of me drinking my milk replacer. You can send me a picture or video of you drinking milk or eating dairy products too!
http://www.youtube.com/watch?v=bKP_QizAS9o
Sincerely,
Bumblee & Mary
Comments
comments