I've said it before and I'll say it again, being a parent is hard. I joke but the struggle is real. Monday through Friday, I find myself waking the kids up and they are kicking and screaming. Saturday finally rolls around and they are up before the sun. Through much trial and error, mostly error, we have found pink milk is a major motivator in our house. Pink milk is more commonly known as strawberry flavored milk. Put some pink milk in their favorite Finding Nemo cup and getting up and out the door is slightly easier.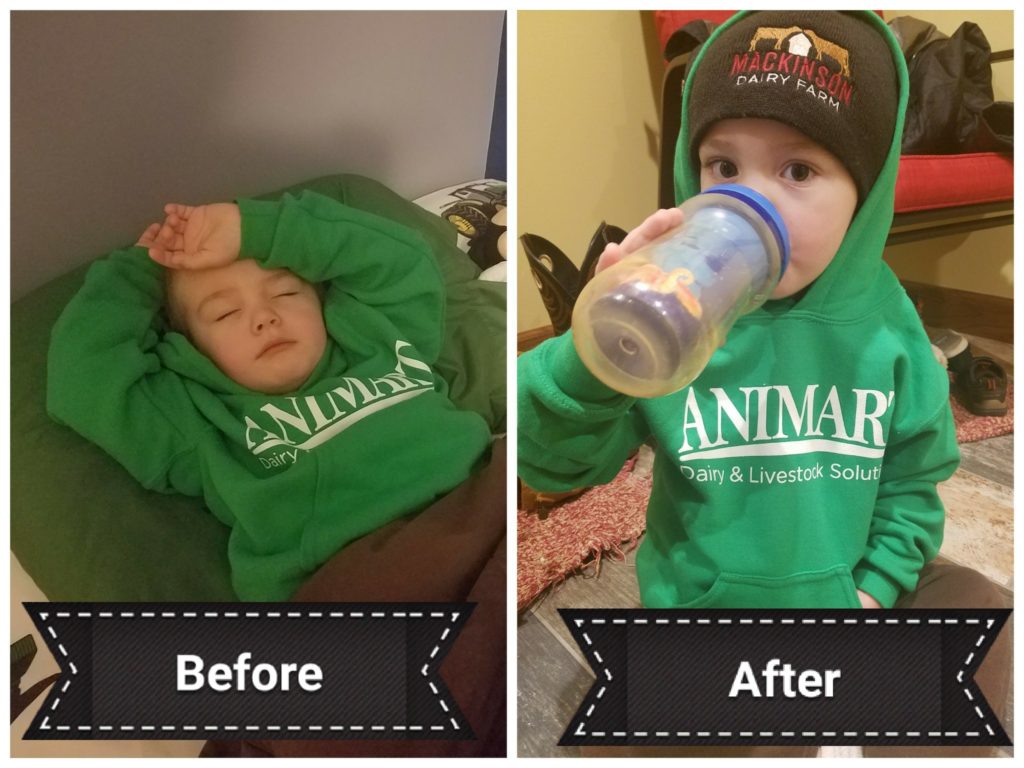 Every glass of milk we pour for ourselves and children provides us with nine essential nutrients. Milk is an excellent source of calcium, vitamin D, riboflavin and phosphorus, and a good source of protein, potassium, vitamin A, vitamin B-12 and niacin. Milk does vary in fat and calorie levels depending on type. Besides white milk, there are flavored milks like pink (strawberry), chocolate, vanilla, banana, salted caramel or even chocolate marshmallow. Yes, these flavored milks do have added sugars but flavored milk can provide us with so many nutrients and it tastes great.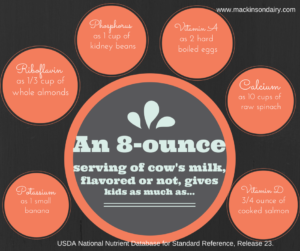 Why am I giving my kids extra sugar when the only person in this house who needs extra sugar is ME! Looking at an eight ounce serving of milk, 12 grams of sugar are from the natural sugar in milk. So anything over 12 grams would be the added sugar. One cup of strawberry milk has 28 grams of sugar and the chocolate has 25 grams. Each manufacturer has its own formula so the sugar content may vary slightly from flavored milk products. How does this compare to other drinks?
Unlike the other drinks mentioned above, one cup or serving of any flavored milk gives you 9 essential nutrients including 30% of your daily value of calcium and 8 grams of protein. Compared to a dessert like cake or cookies which are high in sugar, you are actually getting a lot of nutrition per serving. Flavored milk is a healthy alternative to soft drinks. Honestly, I mix our flavored milk with white milk, it still has lots of flavor and my kids love it. Flavored milk is a great choice because the overall goodness of milk simply outweighs any concerns with sugar.
Where can you find all of this information? You can find this information on the food label which is constantly evolving. We are now able to find out how a food was produced on the farm and processed prior to arriving at the store, just from the label! These labels also carry a short, understandable ingredient list. Grab a jug of white milk and you will see it only has three ingredients: milk and vitamins D and A.
At the end of the day knowing the milk in my fridge is coming from local dairy farms like my family's and gets to the store shelf within 48 hours of leaving our farm makes me happy. I can sleep soundly knowing there were no artificial ingredients, flavors or preservatives and it was made with ingredients I can easily read or recognize. Milk whether it is white or flavored is a simple local food which is produced with minimal processing. While milk varies from whole, to low-fat to chocolate they all deliver the same unmatched nutritional package. Cheers.
To Learn More Please Visit:
Comments
comments