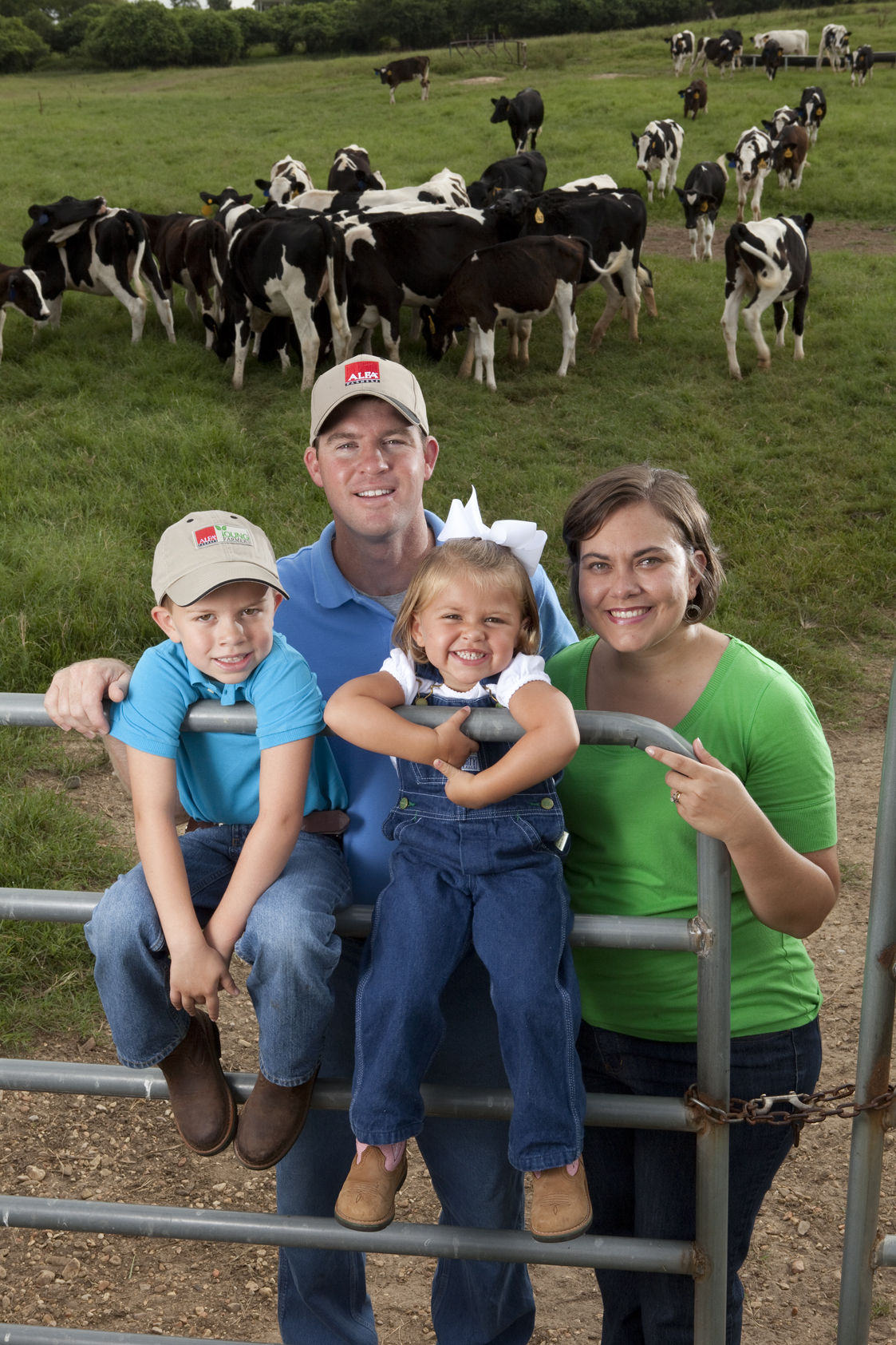 I would like to introduce Will Gilmer (age 35) of Gilmer Dairy Farm from Sulligent, Alabama.  Will and his wife Joni, who is a first grade teacher have a 9 year old son and 5 year old daughter.
Gilmer Dairy (a partnership between Will and his father) are members of the Dairy Farmers of America cooperative, with their milk currently being shipped to the Luvel/Prairie Farms fluid processing facility in Kosciusko, Mississippi.   He compares picking his favorite dairy product to picking your favorite child but ultimately says it's a tie between "whole" milk and ice cream.  Being a great husband and son, Will doesn't have a favorite Thanksgiving recipe but instead eats whatever my wife and mother put on the table!
Growing up in Lamar County, Will participated in 4-H dairy activities in elementary school and FFA dairy judging in junior high, but neither program was available in my high school.  After college, he received his BS from Mississippi State University where he majored in Agricultural Engineering Technology & Business (AETB).  When not busy farming, Will helps coach his son's soccer and baseball teams, and regularly attends Mississippi State's football and basketball games.  He is President of his county's Farm Bureau and serves on the Board of Directors for his county's Cattlemen's Association, and participates in several community service projects and activities through church.  Will serves as a Face of Farming and Ranching, you can learn more about his from this video.
---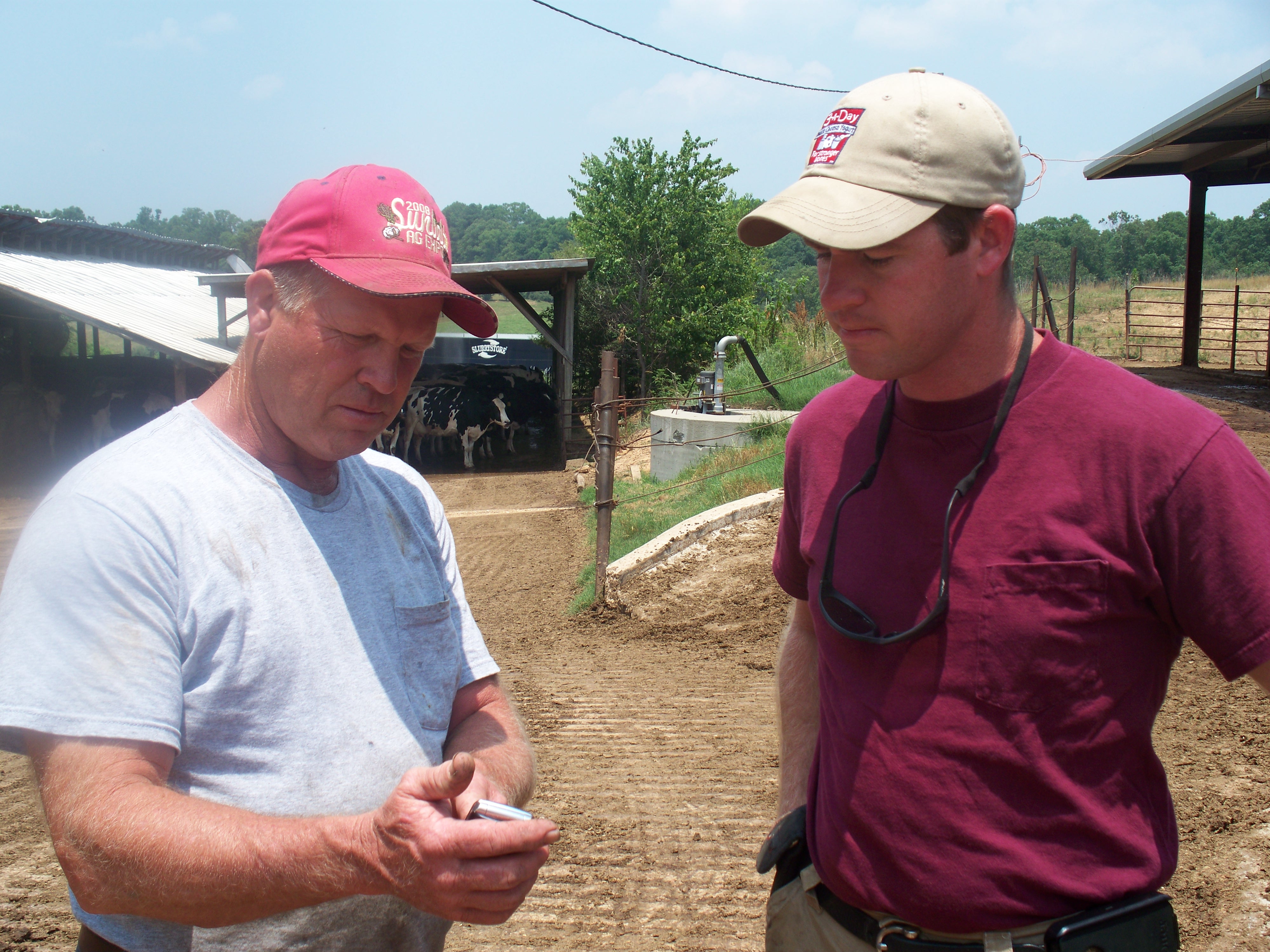 Will's Story in his own words:
Tell me about your operation.  My father and I own and operate the dairy my grandfather established on his parents' family farm. We milk 200 Holsteins in a double-ten rapid exit herringbone parlor in a conventional production system. Our cows are AI-sired but not registered. We raise our own replacement heifers on 350 acres of pasture and grow our own bermudagrass hay and silage crops on 250 acres.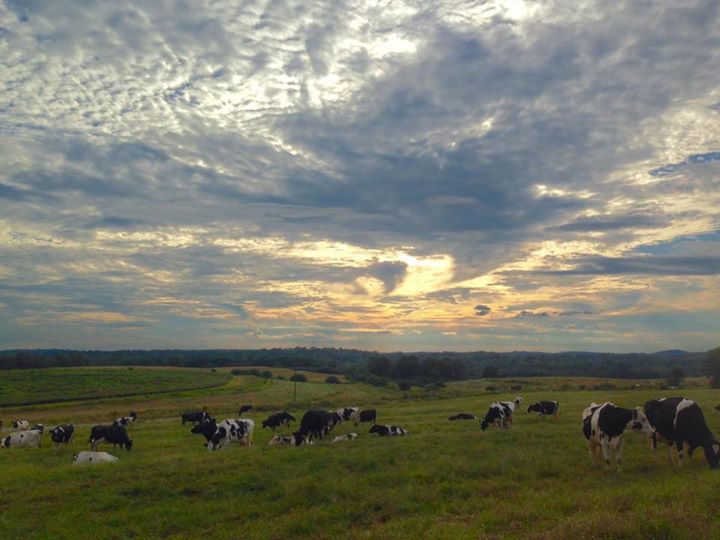 When did you start farming?  I started working regularly on my family's dairy when I was in high school, milking cows on weekends and during the summers. I came back to the farm after I finished college, and my father took me on as a partner four years later.
Who do you farm with?  I farm in partnership with my father. We milk the cows together in the mornings, and usually one of us is in the milking barn in the afternoons. We don't have "official" responsibilities, but I keep all of our herd, cropping, and nutrient management recordkeeping, oversee all chemical applications, and operate our silage harvester. My father handles most of our herd health and reproduction, human resources, and maintenance issues. My mother keeps our financial books.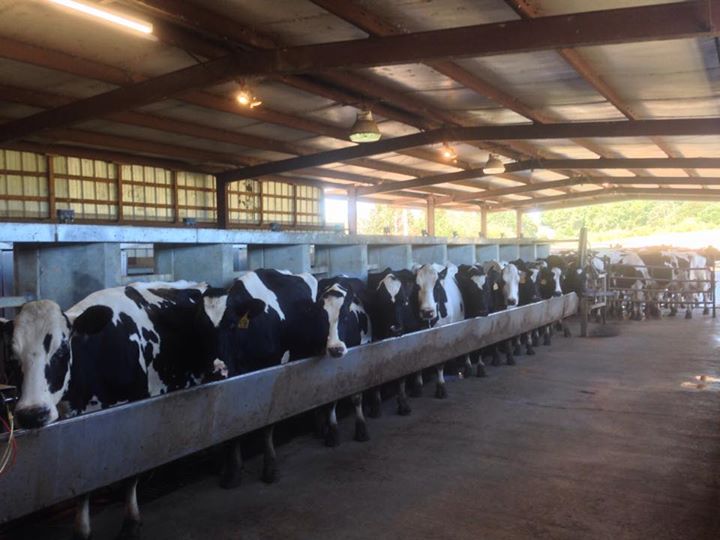 What has been the most rewarding part of farming for you?  The most rewarding part of farming for me has been that it allows me to live where I want to live and do what I love doing.  The most challenging part?  The most challenging part has been trying to upgrade our equipment and facilities in the midst of economic volatility.
What is one message you'd like to get across to the general public about what you do?  We live on the same land we farm and buy the same dairy products at the grocery store as everyone else, so we take our responsibility to be good stewards of our land and cattle very seriously.
---
Stay connected with Will on their website, blog,  Facebook,  Twitter, You Tube and Instagram.
Will, thank you for taking time to participate in our "Thirty Days of Dairy" series.
Entire "Thirty Days of Dairy" Series:
Sarah & Andy Birch – Derby, VT – the dairy farmers that were my inspiration for the 30 Days of Dairy!
Melissa Collman – Boring, OR – an organic dairy farmer from the West Coast!
Macy Sarbacker – Belleville, WI – a blogger, editor and dairy farmer from American's Dairyland!
Karen Bohnert – East Moline, IL – a very talented writer, Mom and Jersey lover from my state!
Lisa Myers – Hamstead, MD – one of my best friends that moved back home to run their dairy!
Rebecca Schlehlein – Platteville, WI – a dedicated farm employee that loves her Brown Swiss!
Heather Moore – Maquoketa, IA – Special Events Coordinator turned Dairy Farmer!
Katie Dotterer-Pyle – Union Bridge, MD – Spanish teacher and dairy farmer that makes sure her cows enjoy their stay!
Brent Pollard – Rockford, IL – an innovative dairy farmer who loves to tinker with things.
Krista Stauffer – Washington – a 1st generation dairy farmer and very talented AGvogate for the dairy industry!
Diane Loew – Byron, MI – a writer, blogger and dairy farmer from Michigan!
Nicole Fletcher – Southampton, MA – a Cabot Creamery dairy that milks Holsteins & Jersey's!
Elinor Opitz – Maple Lake, MN – a young lady just starting her Ayrshire dairy!
Alise Sjostrom – Brooten, MN – one of the readheads behind Redhead Creamery!
Tara McIntosh – Ontario, Canada – our only dairy farmer featured from Canada!
Jenna Kilgus – Fairbury, IL – a Jersey dairy farmer that bottles their own homogenized milk!
Will Gilmer – Sulligent, AL – our only dairy farmer from the "south"!
Gene Zimmerman – Colby, WI – our only dairy goat farmer featured this month!
Darleen Moore-Sichley – Oregon – a Mom, AGvocate and Gurnsey dairy farmer!
Michelle Eilenstine – Mountain Grove, MO – a dairy farmer & University of Missouri grad!
Jenni Tilton-Flood – Clinton, Maine – a Cabot Creamery dairy that milks 3400 Holsteins!
Kalli Ehrhardt – Baldwin, MD – A Mom and dairy farmer!
Craig Swenson – River Fall, WI – a dairy farmer who loves his red & whites!
Katie Harris – Washington – a mom & dairy farmer from Western Washington!
Annaliese Wegner – Ettrick, WI – the Modern-day Farm Chick!
Morgan Kliebenstein – Darlington, WI – a dairy farmer, Genex employee, Mom & wife!
Matt & Joe Engel – Hampshire, IL – the brother behind Luck-E Holsteins!
Stephanie Aves – Popular Grove, IL – a dairy farmer & agriculture teacher!
Beverly Donovan – Benton, Maine – a dairy farmer & accountant!
Sadie Frericks – Melrose, MN – a dedicated AGvocate, dairy farmer, mom & wife!
Greg Schulte – Darlington, WI – the cheesemaker at Brunkow Cheese!
Katie Deslippe – St Mary Ontario – a young lady that loves everything about dairy!
Carrie Mess – Lake Mills, WI – the well-known AGvocate Dairy Carrie!
If you enjoyed this post, make sure you subscribe to our blog (no spam, just an email when we post a new blog) so you don't miss any posts
Comments
comments