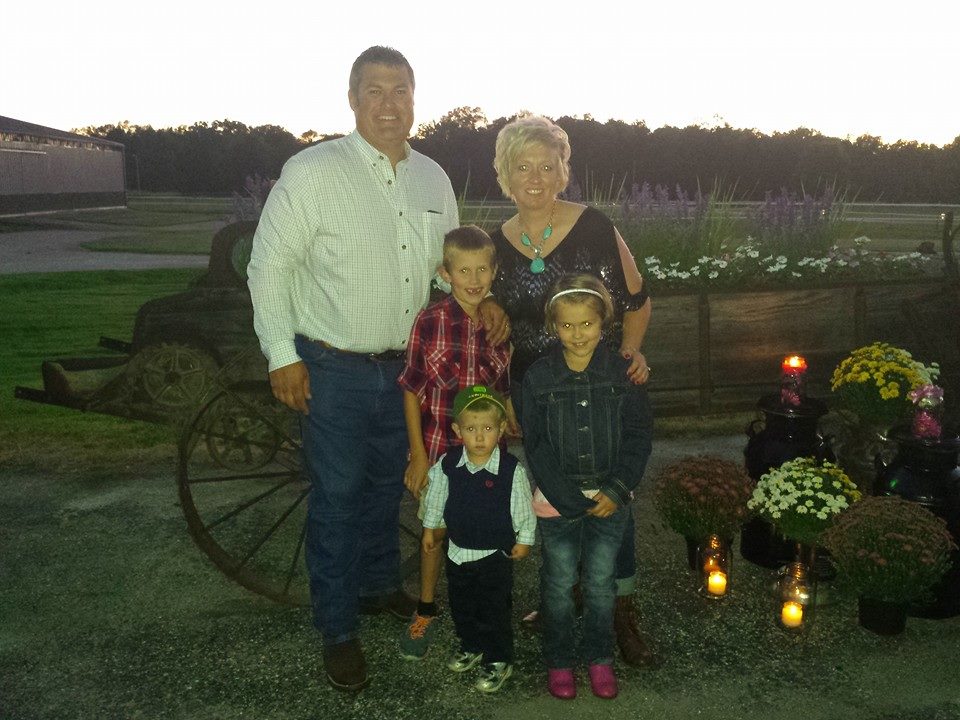 I would like to introduce Katie Grinstead from Vir-Clar Farm in Fond du Lac, Wisconsin.  Katie and her husband, Grant have 3 children: Colton 9, Klair 6, and Griffin 3.   She grew up on a 50 cow dairy where registered cows and merchandising were their bread and butter. Holstein's are her favorite breed because it is what she grew up with and it's in her blood!!  Katie went to school at UW-Madison and after graduation, went to work for Vita Plus as a calf specialist.  In 1995, they started expanding their farm and by the end of this year, will be milking 2,000 cows.
Growing up, Katie was very involved in 4-H and Junior Holsteins.  Today, she enjoys gardening and canning, cooking and playing volleyball on Thursday nights.  She is involved with the County Fair Board serving as President and is a member of the FDL Charity Club whose mission is giving milk to needy children.
Katie admits that she loves all Dairy Products and would eat everything with Cheese.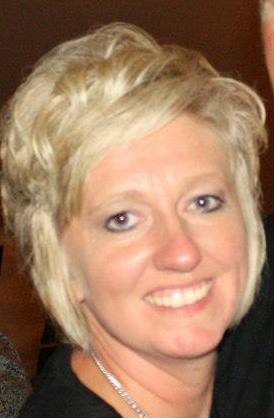 ---
Katie's Story in her own words:
When did you start farming?
I came back to the farm in 2006 after working at Vita Plus for five years to bring our calves' home from a calf raiser.  I was able to build things from the ground and believe that our facility is pretty great!  I learned a lot traveling around the Midwest helping producers raise their calves!  I take care of all the book work; pay the bills and invoice, and payroll.  This is something I have really had to learn pretty quickly.  I also am a gopher, caterer when the guys are working late in the fields, and the marketing and promotions committee.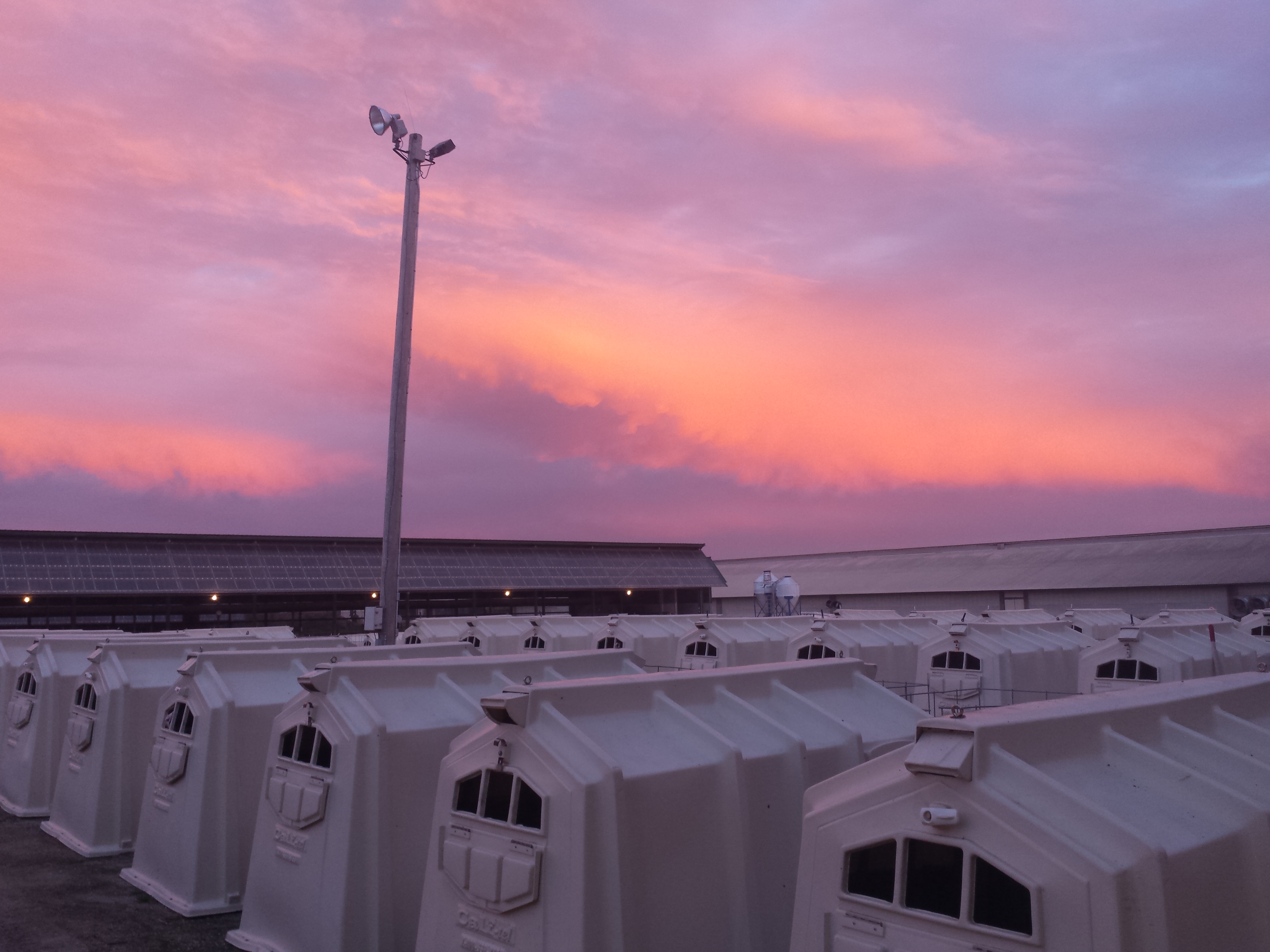 What is the most rewarding part of production agriculture? Challenging?
Rewarding for me is watch the calves leave my care at 5 months to go to the heifer farm.  I truly feel that I raise the best possible heifer that will one day be the best possible cow!! The other most rewarding part of farming is watching my kids love the farm as much as I do.  My oldest son was in 4-H this year and it was totally awesome watching him work so hard with his calf and pigs. The most challenging for me is juggling the farm and my family.  Some days I feel pretty torn.
I love showing people what we do.  We have a fall festival at our farm where we open the farm up to the community and give farm and parlor tours.  We also have all kinds of fun kid's activities.  It's a really fun Family event.  I also started an Ag Birthing Center at our County Fair.  The farm brings cows into the fair and they give birth at the fair.  We have made this a big educational area and it has been awesome.  Last summer we had 12 cows calving during the 5 days of the fair.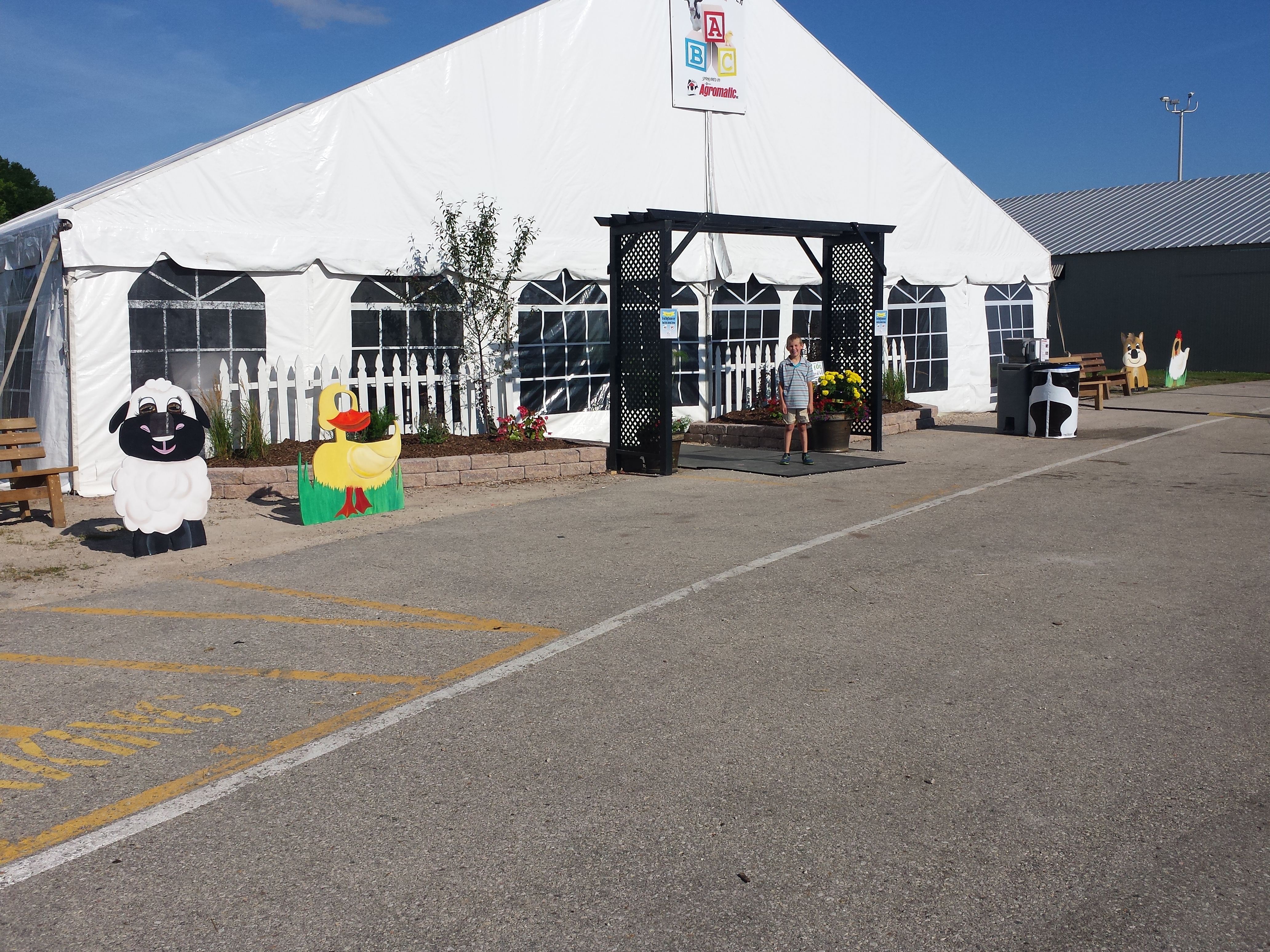 What is your role in the dairy industry?
I feel that it's my role to educate people about the dairy industry that I love so much.  I do this by showing them since writing is not fun for me.  I grew up in it and it's always been in my blood.
Describe a typical/average day.
5:15 alarm goes off and I go feed the calves
7:00 return home to get the kids ready for school and daycare
8:00 drop Griffin off at daycare
8:30 Either return to the farm to work with my calf feeder or head to the office to take care of the book work
Run for whoever needs something
4:15 kids get off the bus
5:30 eat dinner
Then it's homework, baths, and reading, cleaning up the house, maybe some laundry and maybe some more computer work.
What are 3 things you want consumers to know about the dairy industry and the products you produce?
We care for our cows and we are continually striving to make them happy and comfortable.
We work hard to do the best we can.
We are smart and should be on boards and committees within the community!
As a mom, what do you want to share with others about the dairy industry?
All milk is safe and it is so important that it is a staple at meals for everyone.  We really work hard to care for the land and our animals to the very best of our abilities…we too live on the land and eat the same foods that they do.  We want that to be the safest food possible!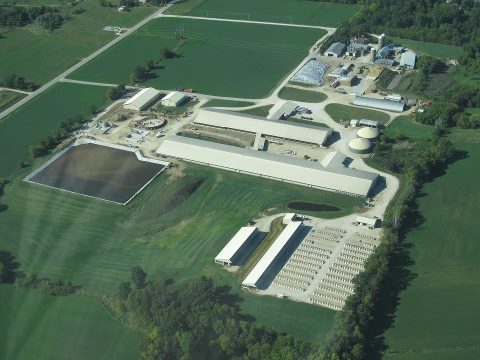 What advice would you give someone interested in production agriculture or the dairy industry?
Spend some time on a farm and be ready to pour your heart and soul into it.  It is a very hard job but also one of the most rewarding jobs you can do.  Stand up for what you believe in and don't ever settle for being just a farmer!!  There are lots of opportunities within the dairy industry; you don't have to own a farm to be involved in the dairy industry.  To kids that want to return, I would say go to school and work off the farm for a while.  I think it will make you appreciate the farm a lot more when you go home.
What do you envision the future of the dairy industry looking like?
I think we have a bright future.  I continue to see kids coming home to take over the family farm which makes me so happy and proud.  I think we will have to continue to tell our story and continue to get better at how we do that!  I think consumers believe us and we need to invite them to the farm and really show them how we care for our animals.
---
Stay connected with Katie on their Facebook page and website.  
Katie, thank you for sharing your story with us and for being an inspiration for others!
Entire Women in Dairy Series:
Comments
comments