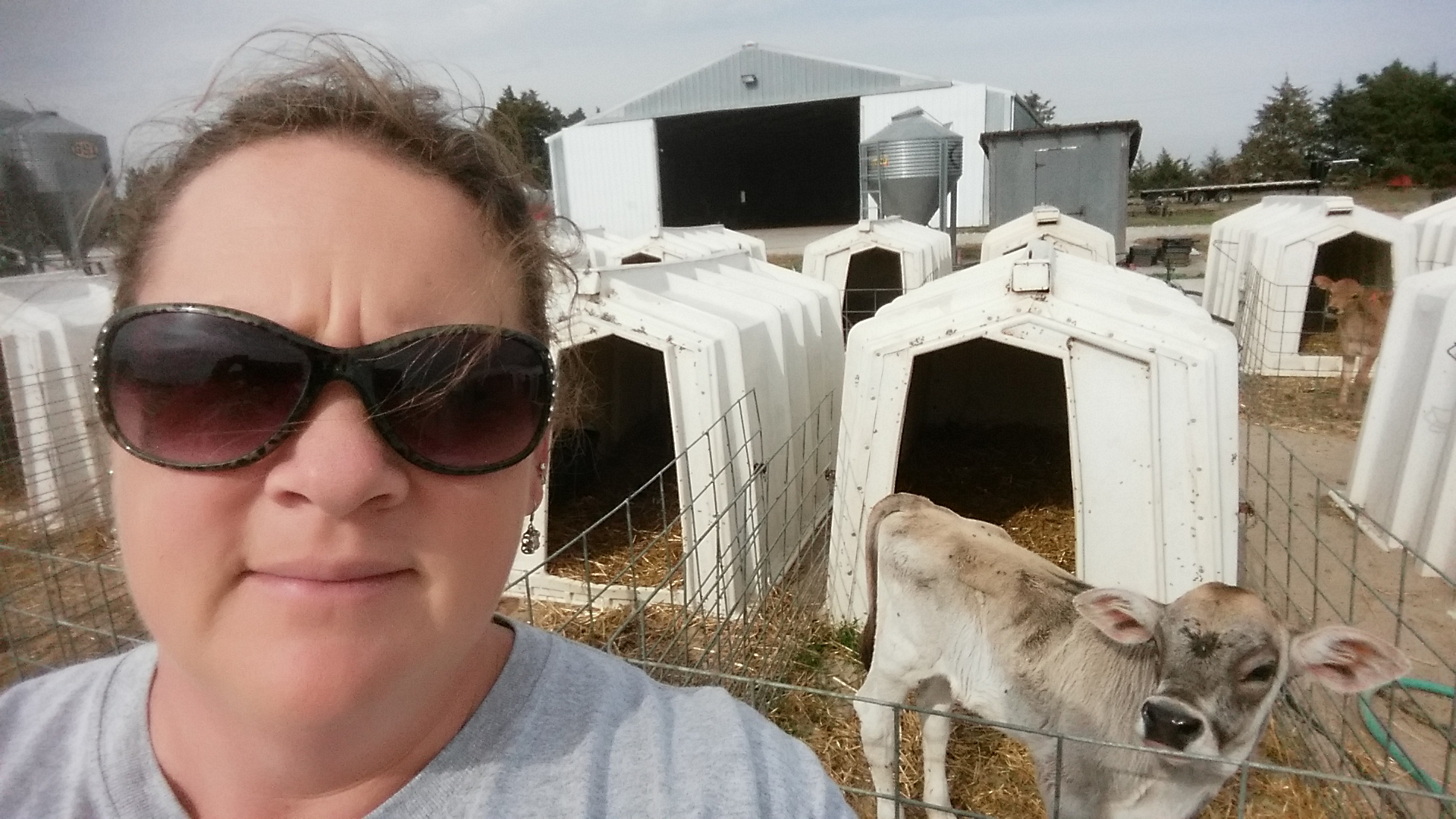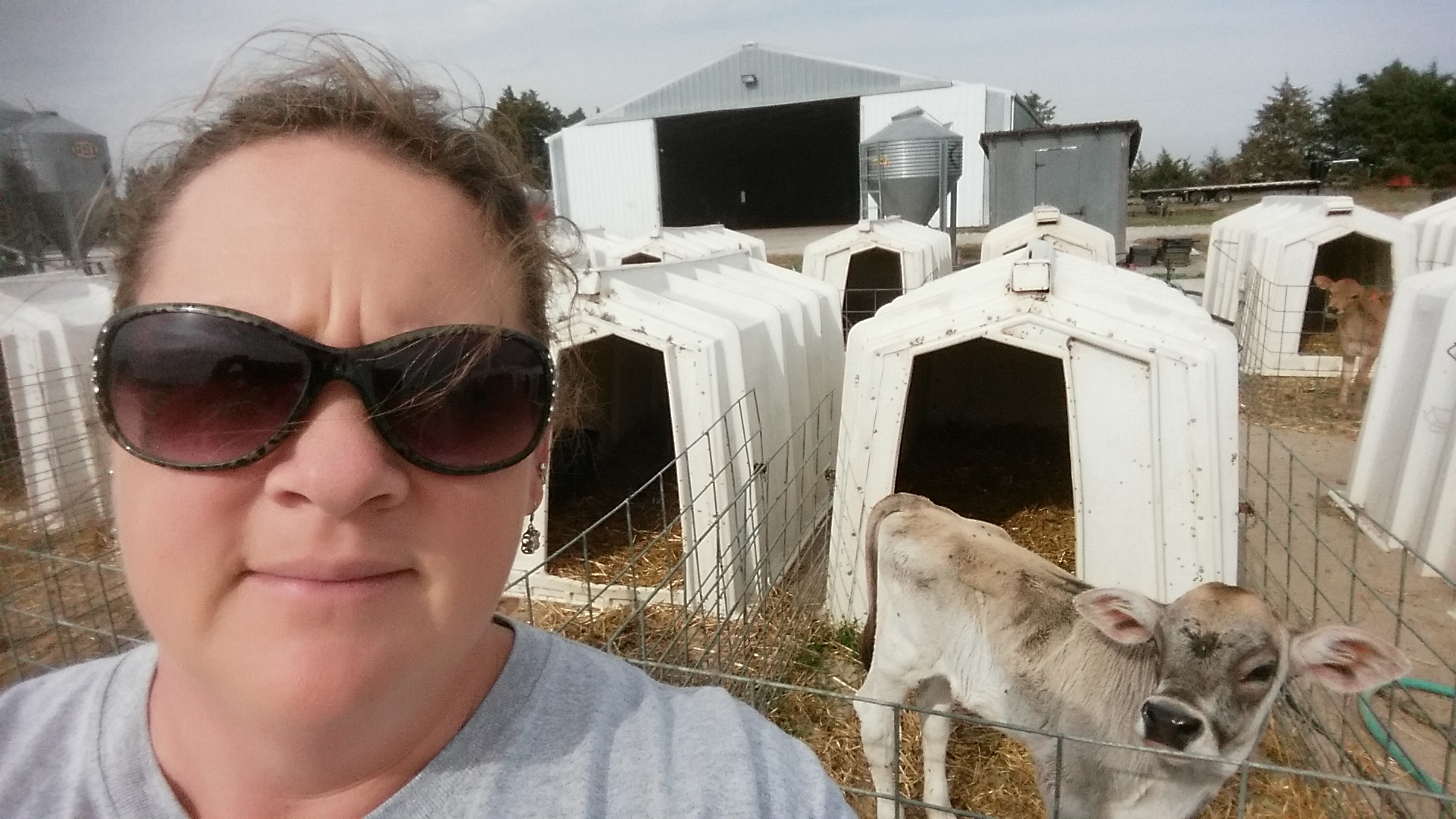 I would like to introduce Jodi Cast from JJC Jerseys in Beaver Crossing, Nebraska. Jodi and I are both active in Midwest Dairy's Farm Moms and had the opportunity to meet each other last winter! Jodi grew up on a small dairy farm where they quit milking while she was a senior in high school and swore to herself, that she's never milk cows again. Today, Jodi and her husband work together on their dairy farm that they purchased from his parents in 2013. J Their family consists of Garrett who is 10, the quads (yes quadruplets) Grant, Olivia, Ben and Alex who are 8 and Henry who was born earlier this month! While Jodi admits she doesn't have much time to get away or devote to many activities she is involved on their school board.
Cheese is Jodi's favorite dairy product and today, she shares a Cast Family favorite recipe with us, Turkey Tetrazzini!
Turkey Tetrazzini
2 cups broken uncooked spaghetti
1 chicken bouillon cube
3/4 c boiling water
1 can cream mushroom soup
1/2 tsp celery salt
1/4 tsp pepper
1 1/2 c cubed cooked turkey
Small onion
2T diced pimentos, drained
1 1/2 c shredded cheddar cheese
Directions: Cook spaghetti. In a bowl dissolve bouillon in water. Add soup, celery salt and pepper. Drain spaghetti, add to mixture. Stir in turkey, onion, pimentos, a 1/2 c cheese. Move to greased 8 inch baking dish. Top with remaining cheese. Bake at 350 for 30-40 minutes or until heated through. I always double this as it's a family favorite."
---
Jodi's Story in her own words:
Who is your favorite cow?
We milk mostly Jerseys with a few Milking Shorthorn, Guernsey, Brown Swiss and Ayrshires; everything but Holsteins. I have a Jersey that I am probably most partial to. She shows at the state fair and her number is 5092 and name is Daisy. We also have Hershey, our Milking Shorthorn who is a good cow. I can't say I have a favorite because I consider all of them my friends but there are some cows/heifers that are a bit more special. Jerseys are probably my favorite breed. They are so cute when they are little. Then as they grow they just get pretty.
What are 3 things you want consumers to know about the dairy industry?
I read a lot about what is in our milk, from pus to blood to hormones. Yuck! My family and I drink this. I would not let my family; my kids drink something that gross.
We don't abuse our animals. All it takes is one bad guy on one farm to mark us all. There are bad ones in every job from lawyers, to doctors to anyone; it doesn't make us all bad. It actually makes us strive to be better so to not be in that category.
We don't fill our animals with medicines for the heck of it. They are vaccinated at appropriate times to prevent disease. They are treated for illness that left untreated, they would die. Milk is kept out of the tank that has any medicine in it until a test is run to prove it medicine free.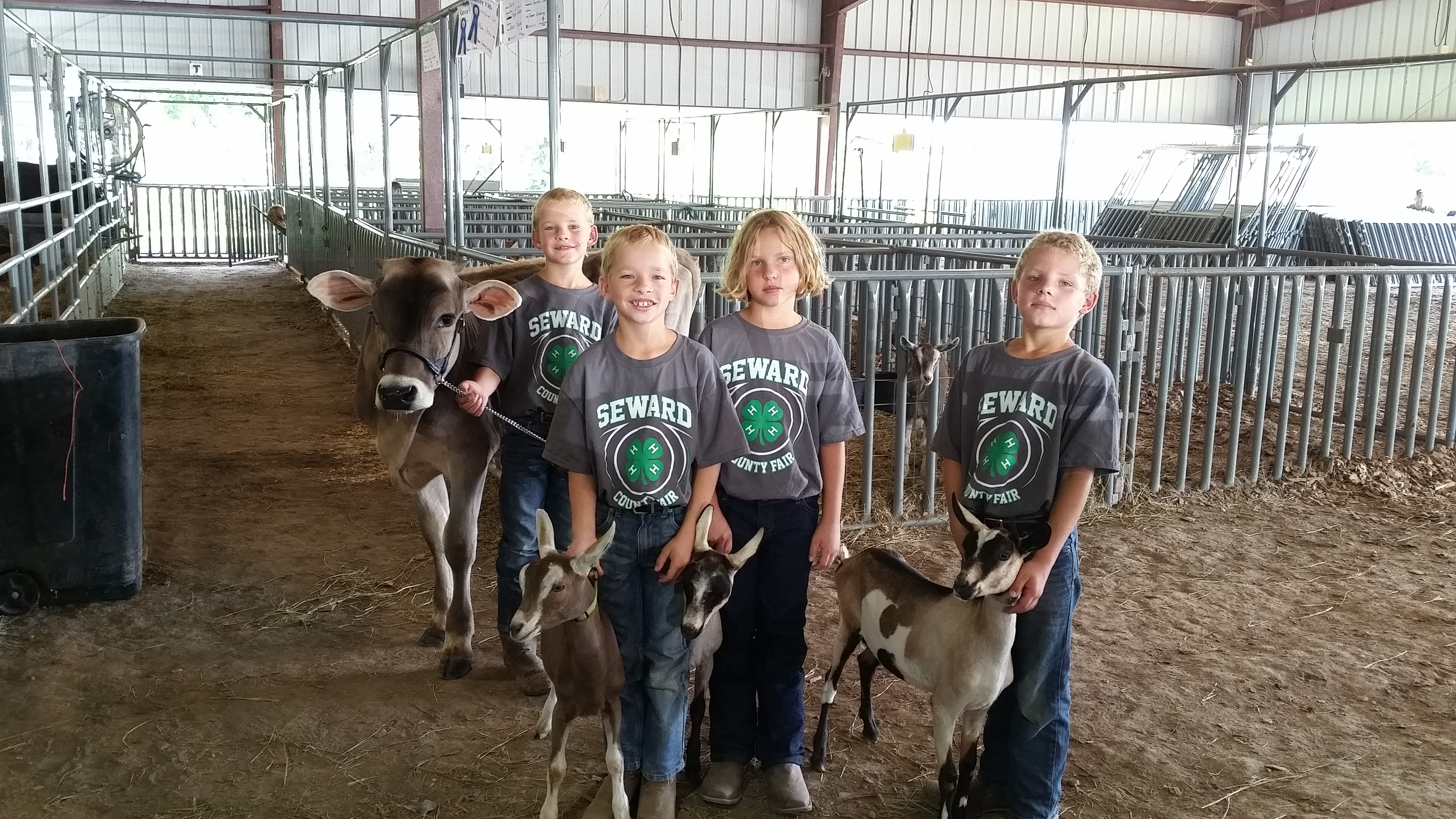 As a Mom what do you want to share with others about the dairy industry?
I think people believe what we do is easy. That there is little to no education involved. My husband and I are not computer experts, but have had to evolve in a computer/data flooded world. Everything is so technical, you have to know something. It's not just milking cows. Its repairing equipment, figuring paychecks, accounting, nutrition, breeding animals, genetics, and vet work to name a few. A lot is instinct. To look at a cow or calf and just know it's not acting right.
What is the most rewarding part of production agriculture? Challenging?
Perhaps the rewarding and challenging is the same thing. We produce a healthy, nutritional food. It is something that matters. One thing you see everywhere, from stores to schools to restaurants to most everyone's homes. At the same time it is a constant challenge to make sure it is healthy and stays that way!
What advice would you give someone interested in production agriculture?
It's not easy. You sure don't get into it for the money, because that's not great now either. You have to do it for the love. The drive to do better than those before, to carry on the family tradition, to instill the love of it in your kids and for future generations. I do believe dairy has to be in your heart, as cheesy as that sounds. Sure, ones will state it's just a job, but that saying of do something you love… do something that makes you happy, and satisfies you.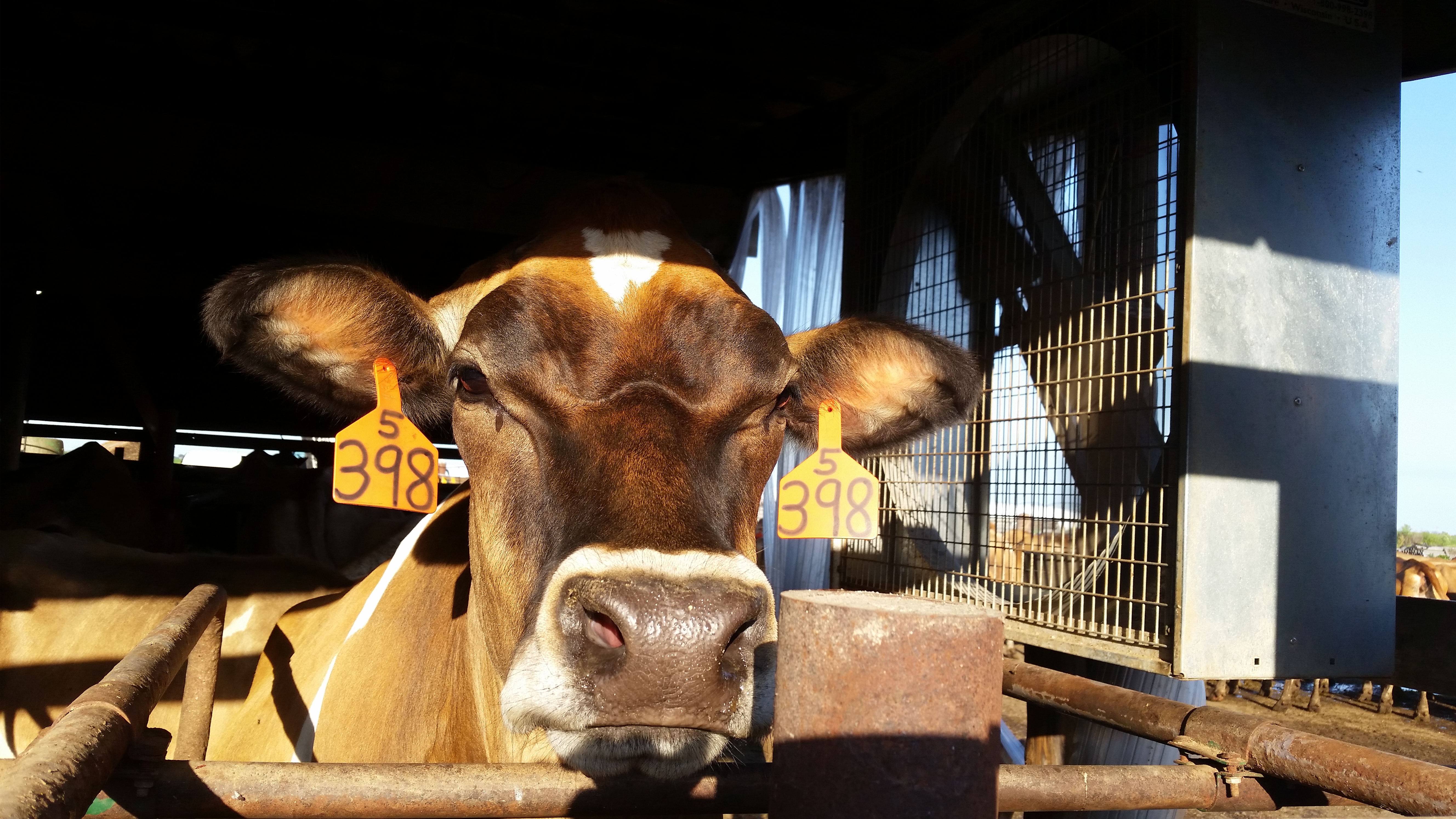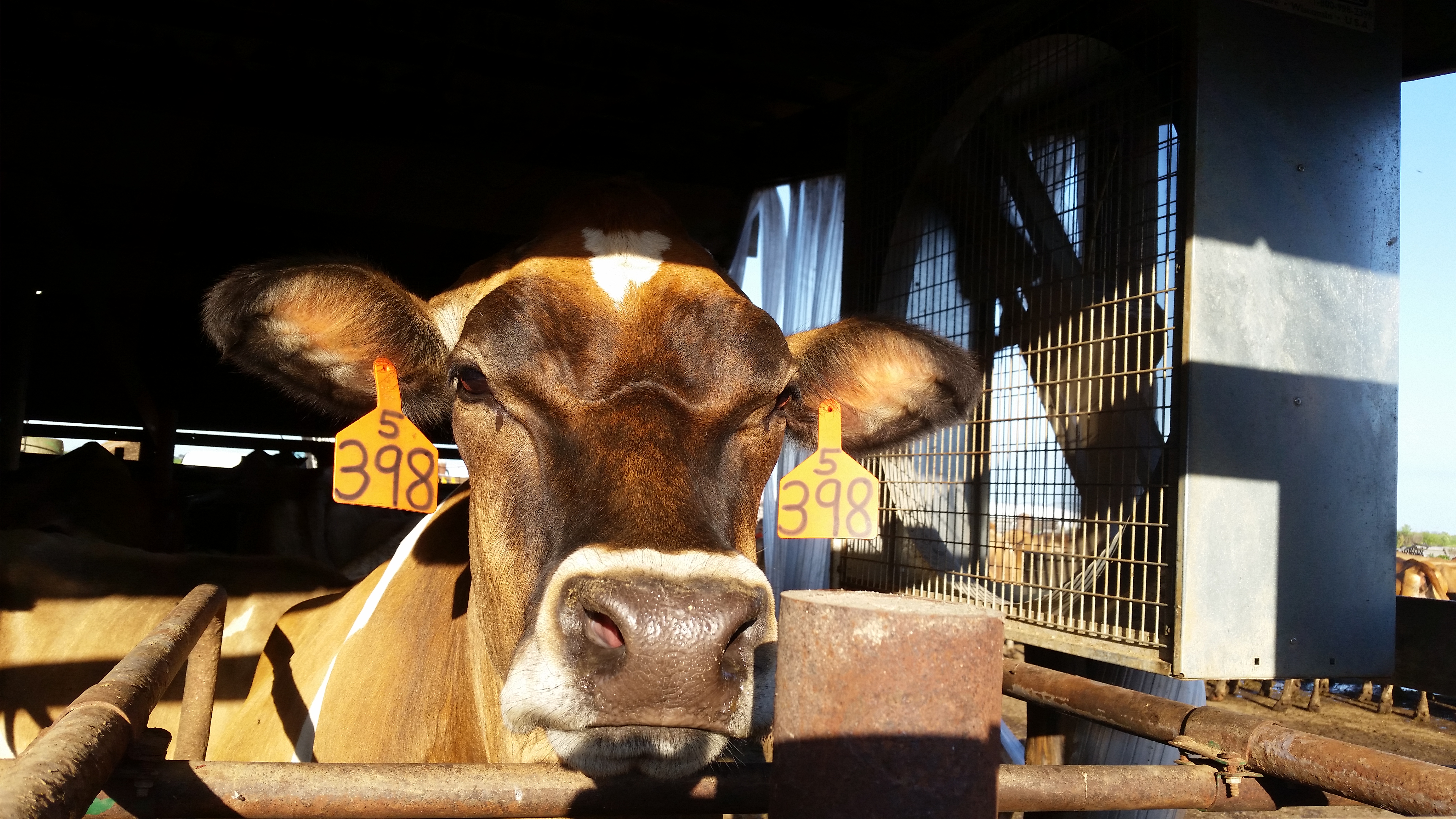 What do you envision the future of the dairy industry looking like?
I think consumers will demand a more open door to the foods they are buying. They do to an extent now, but with how far people are removed from the farms believe in all the chatter about our industry, I can see how we need to do more in promoting from a farmer standpoint and not so much wait and defend ourselves. I think everyone will need to be more efficient with what we have from the energy we use to the waste we produce.
---
Jodi, thank you for sharing your story with us today! Make sure you follow Jodi's Blog, Our Little Brown Cow and give her Facebook page, JJC Jerseys a "like".
Entire Women in Dairy Series:
Comments
comments