Everyone loves cheese, so we need individuals like Greg Schulte (age 54) of Brunkow Cheese of Darlington, WI!  Brunkow Cheese is a small cheese factory in Southwest WI that has been in operation since 1899, we specialize in Cheddar and Monterey Jack based cheeses as well as a line of specialty cheeses that include Raw Milk Cheese Spread Flavors and Brun-uusto "Baked" Cheese.  Brunknow Cheese sources milk from around 30 local dairy farmers, all of them are within 60 miles of their cheese factory.  Greg has been married for over 30 years to his wife, Rose. Together we have three children, Ashley-25, Abby-23 and Alex-19. All have worked at the cheese factory at some point in their lives and Abby and Alex are still involved, Abby heading up Marketing and Alex working on our specialty cheese line.
Greg grew up on a small dairy farm and with 7 siblings, not all them could farm.  Greg wanted to stay involved in dairy production and wanted to stay near his hometown so when the opportunity to start at the cheese factory opened up, he jumped on it. Greg started working at the factory while in high school and haven't left!
When not working, Greg loves to golf and bowl. He also has a wood shop and make cabinets and custom furniture on the side.  His favorite Thanksgiving recipe is cream cheese corn and favorite dairy product is not cheese, it's vanilla ice cream!
---
Greg's Story in his own words:
What is the biggest misconception about the dairy industry? I think misconceptions about hormones and antibiotics in dairy products is a daily struggle for us.
Do you open your farm for tours or agro-tourism opportunities? We love having schools, groups and people in general tour the factory, especially since we broke into the Chicago market, it is great to inform people about where their food comes from.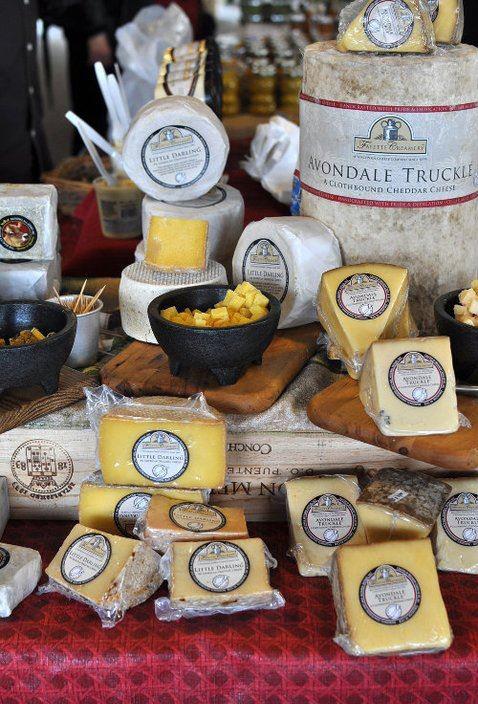 Tell me a unique story about your farm. This factory was built as a co-op in 1899 for local farmers to take their milk. There used to be a factory in almost every town for farmers, with technology, we can haul milk further, putting a lot of smaller factories out of business, we are lucky enough to still be around and still be doing what we love. Technology has made us more efficient, but our recipes and work ethic and dedication to our farmers have stayed the same.
What is one message you'd like to get across to the general public about what you do? We strive to make the best products possible, we test every single load of milk that comes in and we make sure we are manufacturing a safe and delicious product.
What do you hope for your kids or future generations on your dairy? I hope that they retain the current amount of commitment to our dairy farmers that I have today. Taking the time to visit each and every patron and helping them improve their operations will only benefit the products that we make.
What advice would you give to anyone interested in getting into farming? This is a profession that you can give 50%. You can't clock out. You have to be able to give 110% to be able to succeed in the farming industry.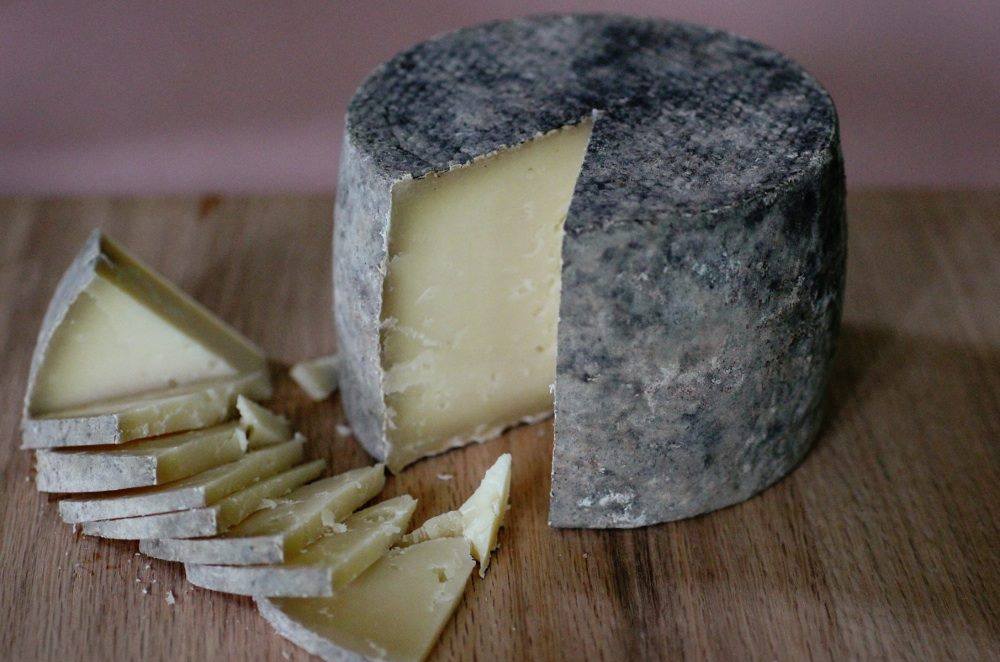 ---
Stay connected with Brunkow Cheese on their website and on Facebook!  
Greg, thank you for taking time to participate in our "Thirty Days of Dairy" series.  If you enjoyed this post, make sure you subscribe to our blog (no spam, just an email when we post a new blog) so you don't miss any posts
Earlier "Thirty Days of Dairy" features this month include:
Sarah & Andy Birch – Derby, VT – the dairy farmers that were my inspiration for the 30 Days of Dairy!
Melissa Collman – Boring, OR – an organic dairy farmer from the West Coast!
Macy Sarbacker – Belleville, WI – a blogger, editor and dairy farmer from American's Dairyland!
Karen Bohnert – East Moline, IL – a very talented writer, Mom and Jersey lover from my state!
Lisa Myers – Hamstead, MD – one of my best friends that moved back home to run their dairy!
Rebecca Schlehlein – Platteville, WI – a dedicated farm employee that loves her Brown Swiss!
Heather Moore – Maquoketa, IA – Special Events Coordinator turned Dairy Farmer!
Katie Dotterer-Pyle – Union Bridge, MD – Spanish teacher and dairy farmer that makes sure her cows enjoy their stay!
Brent Pollard – Rockford, IL – an innovative dairy farmer who loves to tinker with things.
Krista Stauffer – Washington – a 1st generation dairy farmer and very talented AGvogate for the dairy industry!
Diane Loew – Byron, MI – a writer, blogger and dairy farmer from Michigan!
Nicole Fletcher – Southampton, MA – a Cabot Creamery dairy that milks Holsteins & Jersey's!
Elinor Opitz – Maple Lake, MN – a young lady just starting her Ayrshire dairy!
Alise Sjostrom – Brooten, MN – one of the readheads behind Redhead Creamery!
Tara McIntosh – Ontario, Canada – our only dairy farmer featured from Canada!
Jenna Kilgus – Fairbury, IL – a Jersey dairy farmer that bottles their own homogenized milk!
Will Gilmer – Sulligent, AL – our only dairy farmer from the "south"!
Gene Zimmerman – Colby, WI – our only dairy goat farmer featured this month!
Darleen Moore-Sichley – Oregon – a Mom, AGvocate and Gurnsey dairy farmer!
Michelle Eilenstine – Mountain Grove, MO – a dairy farmer & University of Missouri grad!
Jenni Tilton-Flood – Clinton, Maine – a Cabot Creamery dairy that milks 3400 Holsteins!
Kalli Ehrhardt – Baldwin, MD – A Mom and dairy farmer!
Craig Swenson – River Fall, WI – a dairy farmer who loves his red & whites!
Katie Harris – Washington – a mom & dairy farmer from Western Washington!
Annaliese Wegner – Ettrick, WI – the Modern-day Farm Chick!
Morgan Kliebenstein – Darlington, WI – a dairy farmer, Genex employee, Mom & wife!
Matt & Joe Engel – Hampshire, IL – the brother behind Luck-E Holsteins!
Stephanie Aves – Popular Grove, IL – a dairy farmer & agriculture teacher!
Beverly Donovan – Benton, Maine – a dairy farmer & accountant!
Sadie Frericks – Melrose, MN – from the Dairy Good Life
For a listing of all the 30 Days Bloggers that Holly Spangler rounded up, visit here.
Comments
comments