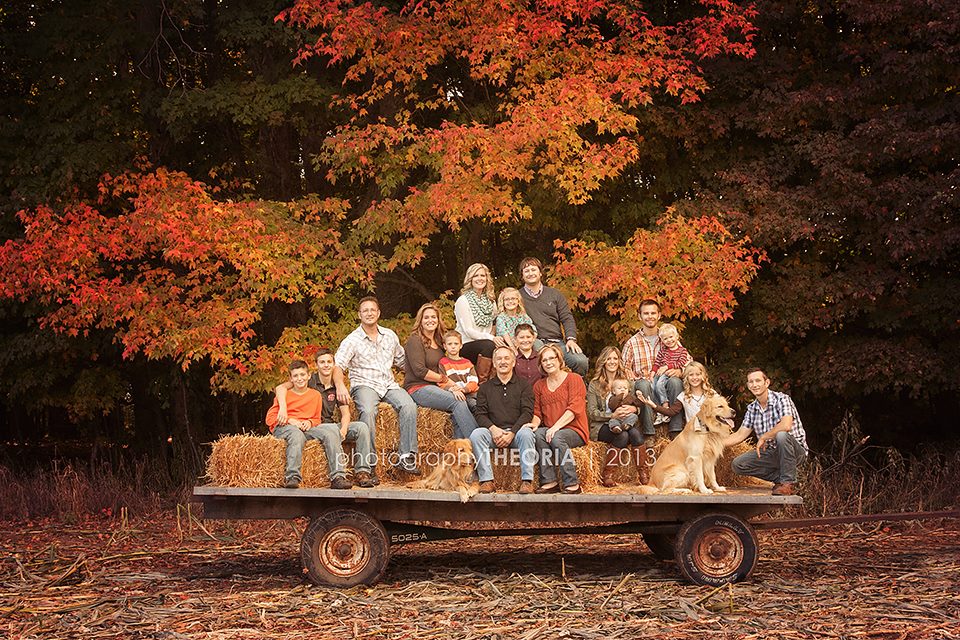 I would like to introduce Diane Loew from Byron, MI.  On her families dairy farm, they milk about 725 Holsteins in a double 12 Germania herringbone parlor.  They grow almost 400 acres of hay and 650 acres of corn.  Their milk goes to Foremost Dairy where it is used in Hersey's candy, Jack's pizza and other cheese and milk products.  While Diane doesn't have a favorite dairy product, she loves to bake and would never consider baking without butter.
---
Diane's Story in her own words:
Tell us about your family.  Farmer – I always refer to him in my blogs – have been married 43 years. My husband is 3rd generation and three of my four sons are on the farm and are the 4th.  I refer to the boys as Son #1, #2 and etc. to have some sort of anonymity. Three of the sons are married and I have 8 wigglies. Sons are 40, 38, 31 and 29. The wigglies are 6 boys – 14, 12, 11, 7, 3 ½ and 1 ½. The two girls are 9. Three golden retrievers and 1 beagle round out the tribe.
When you are not farming, what are your hobbies/interests?  I work part-time at my church in our bookstore. I write – 2 books I've authored are 101 Ways to Celebrate the Ordinary and a children's book – Where's Charlie.  I blog, contribute to two other blogs, volunteer my writing skills and other creative skills at church. I have a weekly radio spot on Holland,  MI WHTC radio called Random Ramblings of where I talk about farm, family, and whatever else I want to. I have created a T-shirt to promote farming that I sell – Forget the Tree . . . Hug a Farmer. And I love to cook and bake. Most Sundays everyone comes home for dinner after church.
When did you start farming?  I became involved with farming not by choice but by marriage. It was not a happy marriage for me – the farm and family. I came from the city and didn't understand a lot. As time went on I fell madly, deeply and totally in love with the farm, the land and the critters. I would not change my spot on this ball of mud for any other place.
What is the biggest misconception about the dairy industry?  For me it's the whole "factory farm" crap. We are a CAFO farm which most people use factory farm to describe.  (CAFO stands for concentrated animal feeding operation.)  We are 3rd and 4th generation farmers with 8 – 10 other families that take care of our operation. The cows are well taken care of and come before us in all areas – ask me when my last vacation was. We are Environmentally Qualified which shows our excellence mind set.
What is one message you'd like to get across to the general public about what you do? It's harder than what you think, more rewarding than believed and more necessary than you can ever imagine. Too many people get their food from the "stores" not even understanding what stands behind the stores.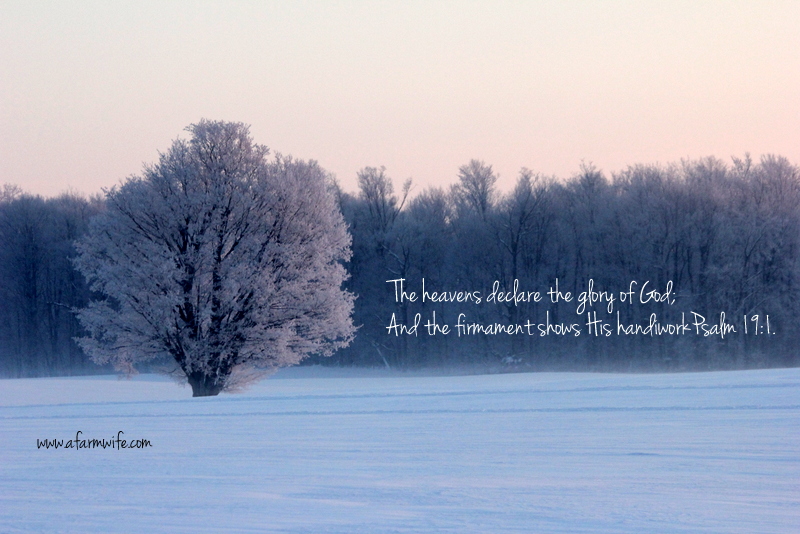 What advice would you give to anyone interested in getting into farming? Work on a farm for someone else to get some idea of what really happens, take classes that will help with the financial side and if you truly want to farm, never give up until you have it.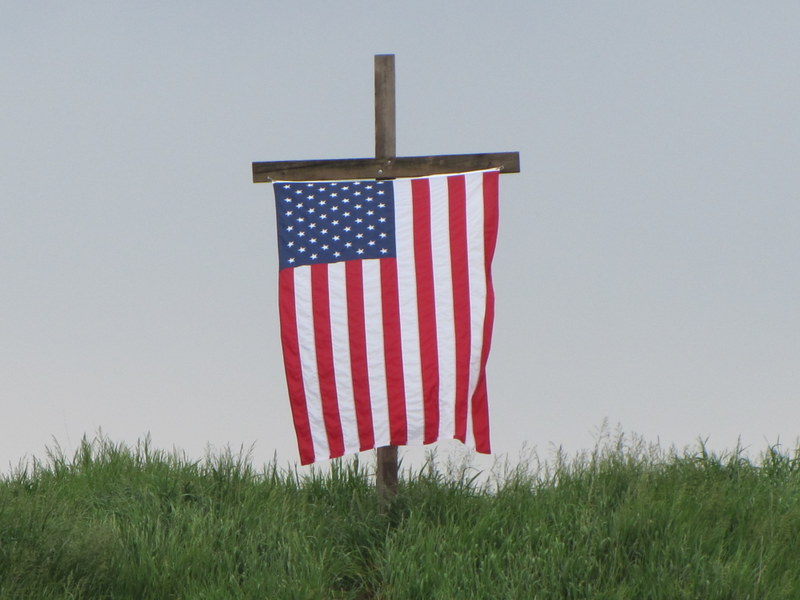 ---
Stay connected with Diane on her blog, A Farm Wife;  Facebook page, A Farm Wife and on Twitter 
Thank you Diane for taking time to participate in our "30 Days of Dairy" series.  Next time you are enjoying a Jack's pizza, make sure you think of Diane and her family.
Entire "Thirty Days of Dairy" Series:
Sarah & Andy Birch – Derby, VT – the dairy farmers that were my inspiration for the 30 Days of Dairy!
Melissa Collman – Boring, OR – an organic dairy farmer from the West Coast!
Macy Sarbacker – Belleville, WI – a blogger, editor and dairy farmer from American's Dairyland!
Karen Bohnert – East Moline, IL – a very talented writer, Mom and Jersey lover from my state!
Lisa Myers – Hamstead, MD – one of my best friends that moved back home to run their dairy!
Rebecca Schlehlein – Platteville, WI – a dedicated farm employee that loves her Brown Swiss!
Heather Moore – Maquoketa, IA – Special Events Coordinator turned Dairy Farmer!
Katie Dotterer-Pyle – Union Bridge, MD – Spanish teacher and dairy farmer that makes sure her cows enjoy their stay!
Brent Pollard – Rockford, IL – an innovative dairy farmer who loves to tinker with things.
Krista Stauffer – Washington – a 1st generation dairy farmer and very talented AGvogate for the dairy industry!
Diane Loew – Byron, MI – a writer, blogger and dairy farmer from Michigan!
Nicole Fletcher – Southampton, MA – a Cabot Creamery dairy that milks Holsteins & Jersey's!
Elinor Opitz – Maple Lake, MN – a young lady just starting her Ayrshire dairy!
Alise Sjostrom – Brooten, MN – one of the readheads behind Redhead Creamery!
Tara McIntosh – Ontario, Canada – our only dairy farmer featured from Canada!
Jenna Kilgus – Fairbury, IL – a Jersey dairy farmer that bottles their own homogenized milk!
Will Gilmer – Sulligent, AL – our only dairy farmer from the "south"!
Gene Zimmerman – Colby, WI – our only dairy goat farmer featured this month!
Darleen Moore-Sichley – Oregon – a Mom, AGvocate and Gurnsey dairy farmer!
Michelle Eilenstine – Mountain Grove, MO – a dairy farmer & University of Missouri grad!
Jenni Tilton-Flood – Clinton, Maine – a Cabot Creamery dairy that milks 3400 Holsteins!
Kalli Ehrhardt – Baldwin, MD – A Mom and dairy farmer!
Craig Swenson – River Fall, WI – a dairy farmer who loves his red & whites!
Katie Harris – Washington – a mom & dairy farmer from Western Washington!
Annaliese Wegner – Ettrick, WI – the Modern-day Farm Chick!
Morgan Kliebenstein – Darlington, WI – a dairy farmer, Genex employee, Mom & wife!
Matt & Joe Engel – Hampshire, IL – the brother behind Luck-E Holsteins!
Stephanie Aves – Popular Grove, IL – a dairy farmer & agriculture teacher!
Beverly Donovan – Benton, Maine – a dairy farmer & accountant!
Sadie Frericks – Melrose, MN – a dedicated AGvocate, dairy farmer, mom & wife!
Greg Schulte – Darlington, WI – the cheesemaker at Brunkow Cheese!
Katie Deslippe – St Mary Ontario – a young lady that loves everything about dairy!
Carrie Mess – Lake Mills, WI – the well-known AGvocate Dairy Carrie!
If you enjoyed this post, make sure you subscribe to our blog (no spam, just an email when we post a new blog) so you don't miss any posts. For a listing of all the 30 Days Bloggers that Holly Spangler rounded up, visit here.
---
Comments
comments