Through our Facebook page, we have become acquainted with an Early Childhood Center in Missouri that works with children whoare developmentally disabled, typically developing, and medically fragile.  They range in age from 6 weeks old to 5 years of age.
Room #514 of the center has asked us if they could "adopt" a calf and watch her grow up through our blog and Facebook page.  We graciously agreed and it's time for everyone to meet Bumblebee!  The class picked out her name and they have been waiting patiently to meet her!!  Mooooving forward, she will be "writing" her own journal entries with my assistance.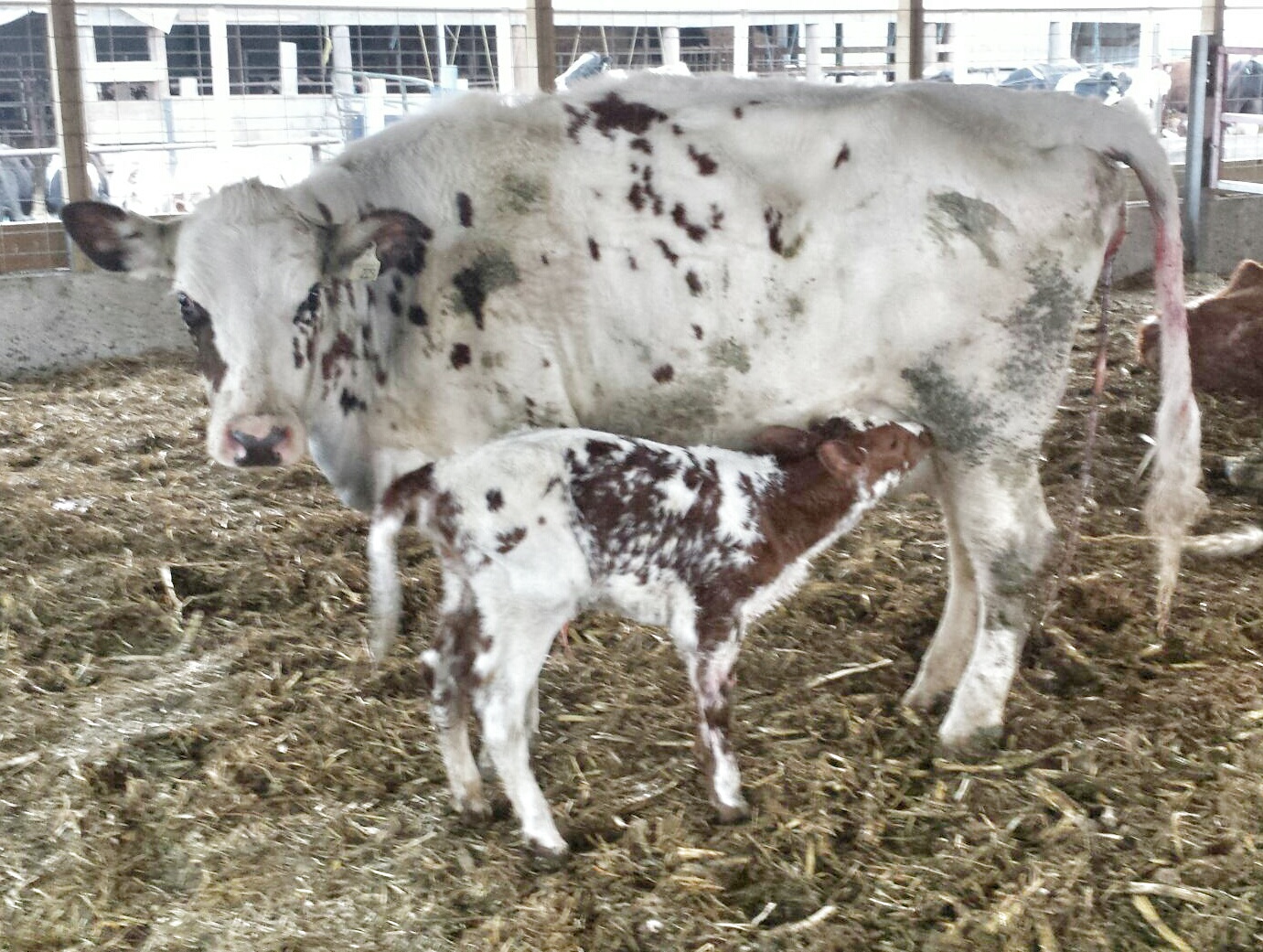 Picture of Mama and her calf shortly after she was born!
Birth Date: April 21, 2014
Gender:  Female
Dam (Mom):  Rosayr BB Rishelle
Sire (Dad):  Nexus Dreamer – (photo from Semex.com)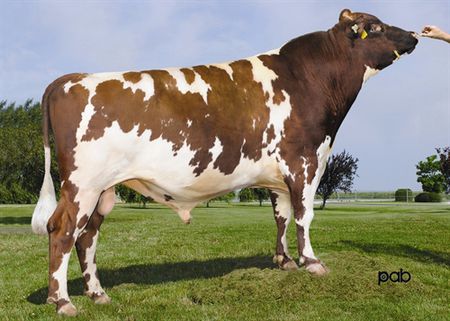 What does Bumblebee eat?  
We feed Bumblebee two times a day (morning and night) along with our other calves.  Right after she is born, she was fed 2 quarts of colostrum which contains antibodies to protect her against disease.  We try and make sure each newborn calf receives at least 4 quarts of colostrum before they begin receiving milk replacer.  She will be fed from a bottle for a couple days and then we will teach her how to drink from a bucket.  Shortly after she was born she also received Inforce which is a respiratory vaccine and a First Defense bolus which helps prevent scours (diarrhea).
Please follow along  via our blog and Facebook page as Bumblebee shares her journal with her friends in classroom #514 and all of you.
Sincerely,
Mary & Bumblebee
Comments
comments