Today, I would like to introduce Amy Rowbottom from Crooked Face Creamery in Norridgewock, Maine. Amy grew up on dairy farm in Norridgewock, Maine where her parent's dairy farmed for over 30 years. After attending Wheaton College, Amy joined the marketing, sales, web development, and bookkeeping world for a while but found that she missed the farm. She started making cheese in her late 20's and Crooked Face Creamery began. Today, she's been making cheese for the last 5 years. Amy's family includes her 2 year old daughter (her sidekick) and Howard, their basset hound/border collie mix. Amy and her daughter live close to the farm and her parents still raise and sell grass fed beef. Her typical day (if that's even possible) includes getting milk, making, packaging and delivering cheese and spending time with her family.
When not on the farm, Amy enjoys hiking, taking the farm dogs for a walk, cross country skiing, and horseback riding. She serves as the Somerset County FSA County Committee representative where they connect farmers to the great programs FSA has to offer.
It's seems appropriate that Amy's favorite dairy product is cheese and she shares her favorite recipe with us today – Pioneer Women's – Macaroni & Cheese.
---
Amy's Story in her own words:
When did you start farming and what is your role in the dairy operation?
I started farming 5 years ago on my parent's farm. I grew up on the farm and after school I realized it was where I wanted to be. I knew I didn't want to rely on just milking cows so I started experimenting with value added products – like cheese! I am the cheesemaker and I also do bookkeeping and manage my website, social media, etc. and do all the sales and marketing.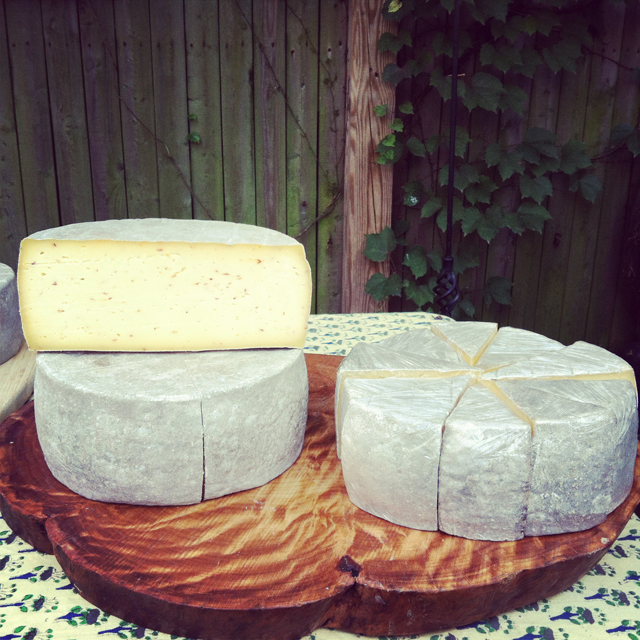 What do you want consumers to know about the dairy products you produce at Crooked Face Creamery?
My products are all made by hand in 25-40 gallon batches. The milk changes with the seasons so there is always some variation in my batches and unique qualities that come with that shift. I make a few aged cheeses and a fresh whole milk Ricotta. My specialty is smoked cheese – I have a custom designed cheese smoker which sets my products apart from others.
As a Mom what do you want to share with others about the dairy industry?
Know your farmer. The care and energy they put into their farm and animals will show in the quality of their products and the health of their herd. I think sometimes larger dairy operations are often expected to be harder on their cows than smaller family farms. I know a few big farms that are that do a phenomenal job. Buy direct from your local farmer if it's an option.
What is the most rewarding part of being in the dairy industry? Challenging?
Most rewarding is seeing the smile on people's faces when they eat my cheese. The most challenging is the cost of being in the dairy business.
What advice would you give someone interested in production agriculture?
Take classes – there are so many Ag related schools and universities now. Then apprentice on farms as much as you can. You learn so much from your peers and hands on experience.
What are other roles and/or opportunities available to those in the dairy industry?
I think that possibilities are endless if you work hard and are passionate about what you do.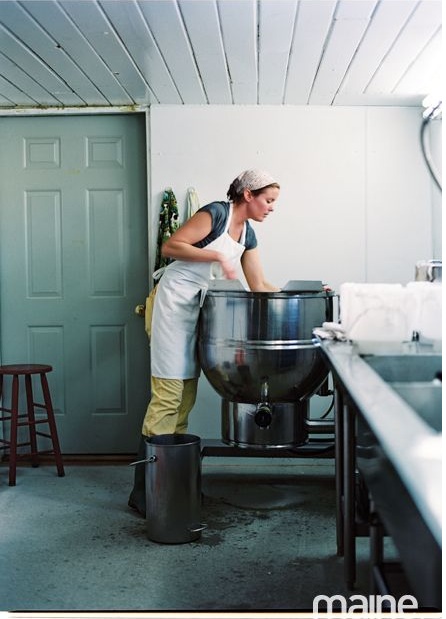 What do you envision the future of the dairy industry looking like?
In my own area, I see scaling back on milking large herds and doing more value added products direct sales from the farm.
---
Amy, thank you for sharing your story with us today! Make sure you check out the Crooked Face Creamery website; follow Amy on Instagram and "like" the Crooked Face Creamery Facebook Page.
Entire Women in Dairy Series:
Comments
comments