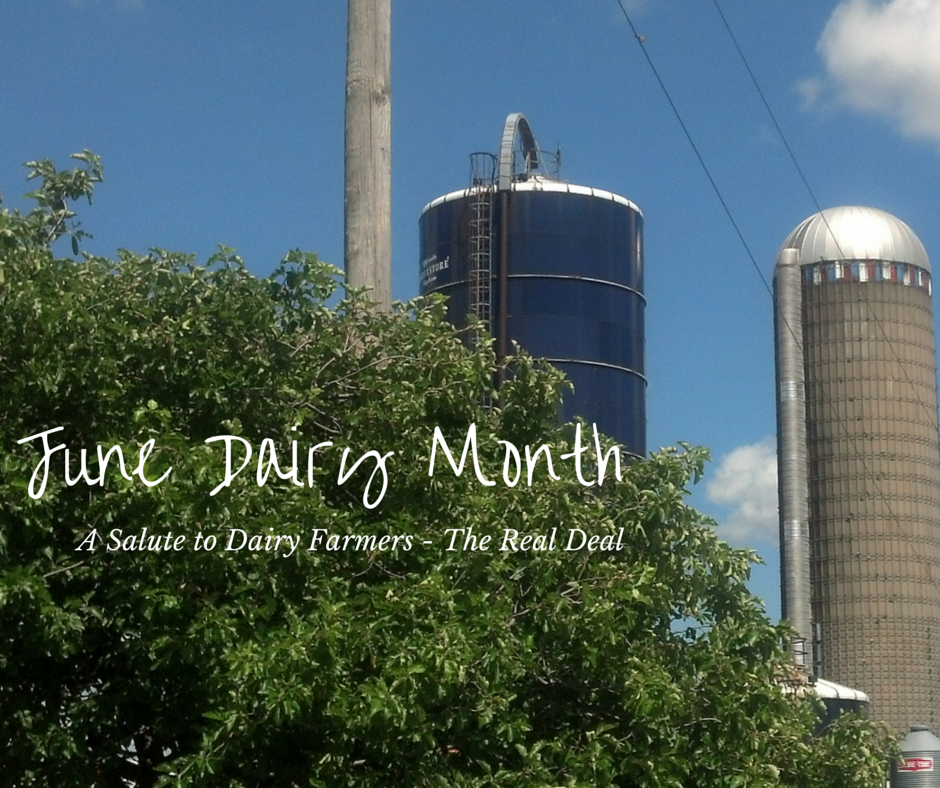 It's June Dairy Month, making it the perfect time to celebrate dairy farm families (like ours) that provide safe, wholesome, sustainable dairy foods for you to enjoy. The observance was created in 1937 as a way to help distribute extra milk when cows started on pasture in the summer months. June Dairy Month is also a great time to talk about the many health benefits that dairy products like milk, cheese and yogurt deliver. Loaded with 9 essential nutrients like calcium, potassium, protein and phosphorus, dairy foods contribute significant nutrition to everyone's diet.
While our Dairy Month celebration only spans 30 days, our dedication to "hands-on" work runs year-round. Dairy farmers are committed to producing safe, high-quality milk and dairy products 365 days a year. That commitment to quality means taking excellent care of our animals and the land. It is also more than just simply milking our cows. Dairy farms are focused on everything from the feed a cow will consume to water conservation to the development of renewable energy sources.
In the United States, there is a trend towards greater understanding the food chain. "Consumers are searching for a connection to where their food comes from," notes St. Louis District Dairy Council dietitian Monica Nyman. In just this country alone, there are about 51,000 dairy farms. According to the National Agriculture Statistics Service, in Illinois there are about 690 licensed dairy herds, ranking the state 22nd in total milk production. Dairy farms can be found in all 50 states, with 98% of them being family owned. The other 2% include farms which are university-owned (like the dairy at the University of Illinois), company-owned (like Purina and Hoard's Dairyman) and corporately-owned (like Horizon Organics).
In order to celebrate Dairy Month, I would like to personally invite you to two great events:
• Livingston County Young Leader's "Farmer's Share" Breakfast on Saturday, June 6th from 7-10 am at Kilgus Farmstead (address: 21471 East 670 North Rd, Fairbury, IL). You can enjoy breakfast for $1 which includes sausage gravy and biscuits, scrambled eggs, milk and orange juice. You will also be able to tour Kilgus Farmstead, and you can read more about them here. Yours truly will be helping serve breakfast. 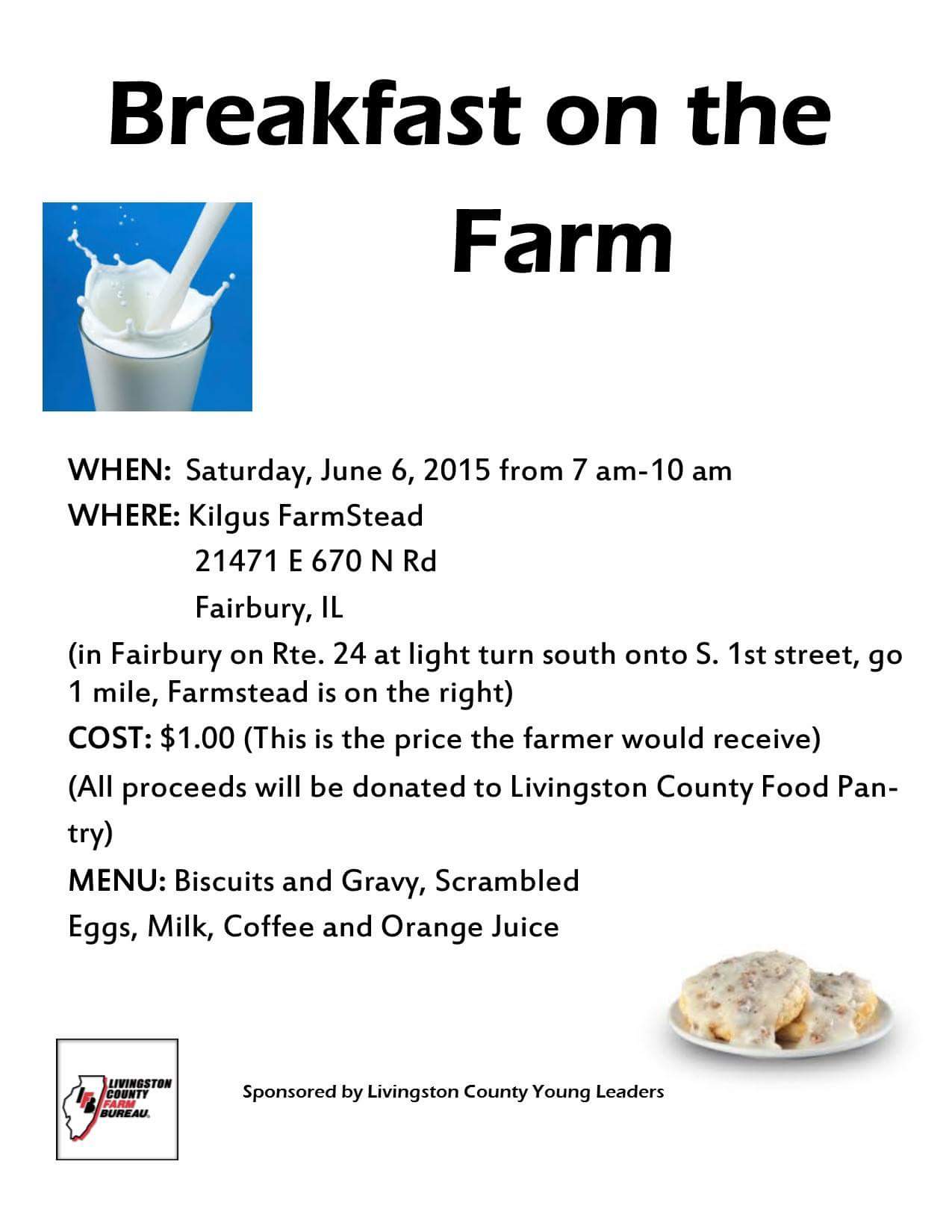 • Cheesecake and Calves on Thursday, June 18th from 5-7 pm at That's So Sweet (address: 429 W. Main St., Lexington, IL). You will have the opportunity to see baby calves and sample delicious cheesecakes.
The special link between farmers and consumers is really the basis of what June Dairy Month is all about in 2015 – celebrating and using a wonderful product that's natural, fresh, and good for you. As we continue the more than 75-year tradition of celebrating dairy foods this month, let's not forget to honor the hardworking devoted dairy farmers who make it all possible. Here's to dairy farmers—they are the real deal!
Cheers!
Mary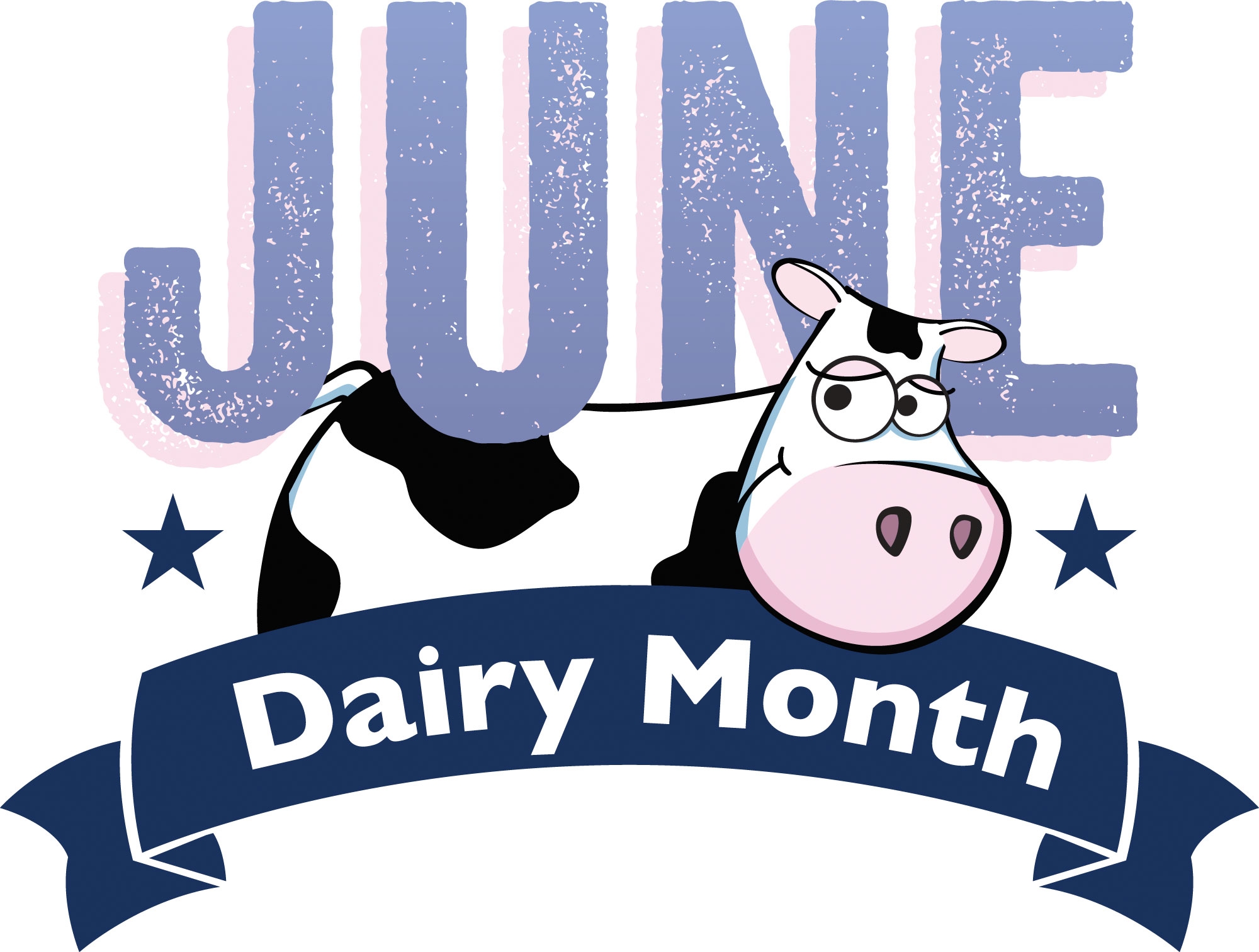 Comments
comments