Hey everyone, it's Bumblebee writing my first blog post, I am very excited and a little nervous to share my journal with all of you.
I was born on Monday April 21st, 2014 so that makes me 5 days old.  Shortly after I was born, I said goodbye to my Mom and the guys moved me to my own little house or a calf hutch.  This is done to make sure I get the individual care that I need to flourish.  My hutch is very clean and comfortable and keeps me healthy.  Being a newborn, I need to be protected from the other calves' germs.  I will probably spend 2-3 months living here before I get moved to a new pen where I will be grouped with other calves that are the same age as me.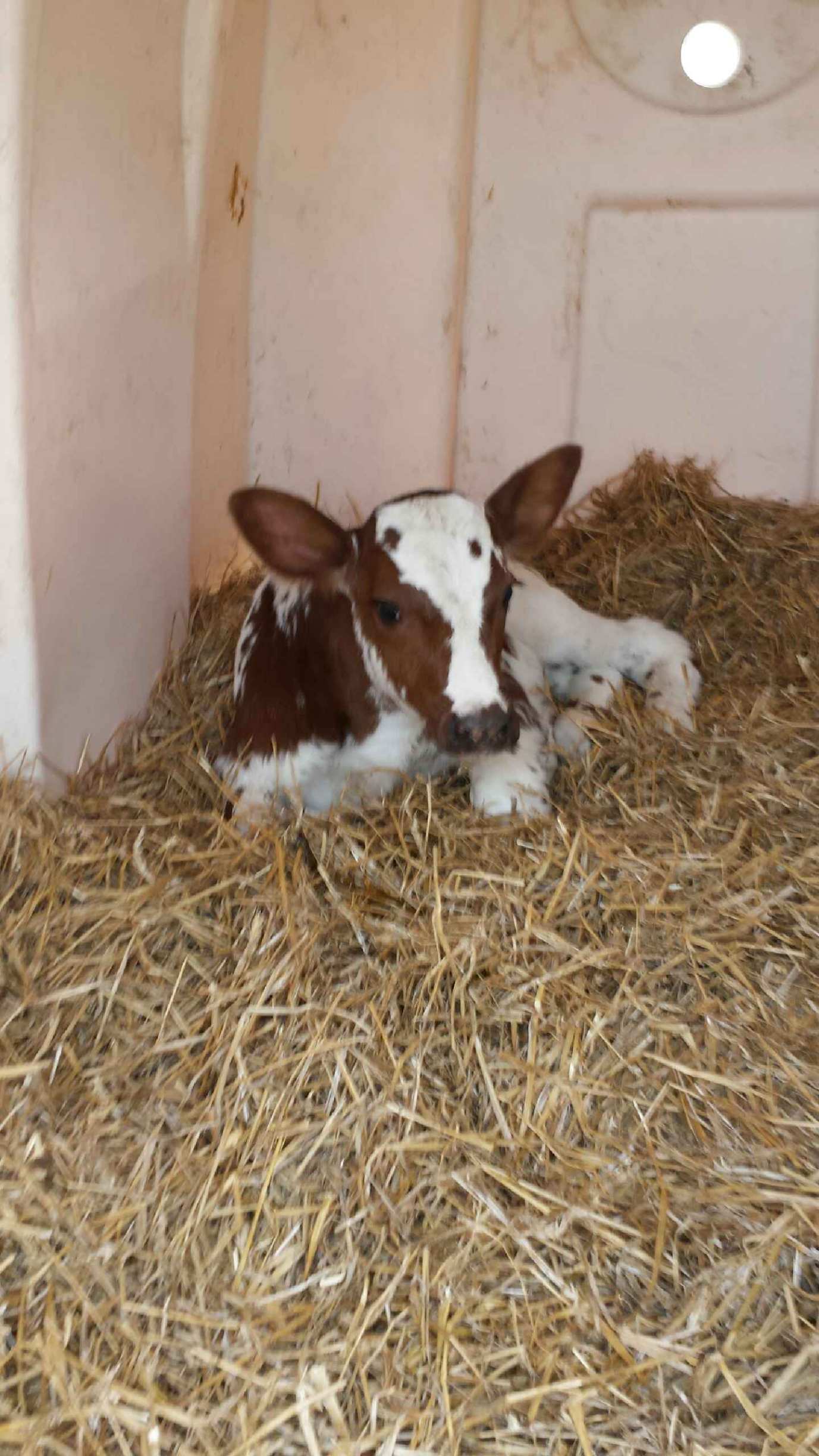 Relaxing inside my hutch.
Yesterday was a big day, I was weaned from a bottle and now drink my milk replacer from a bucket.  I am learning that when I hear the John Deere Gator, that means that Matt and Ally are on their way out with milk.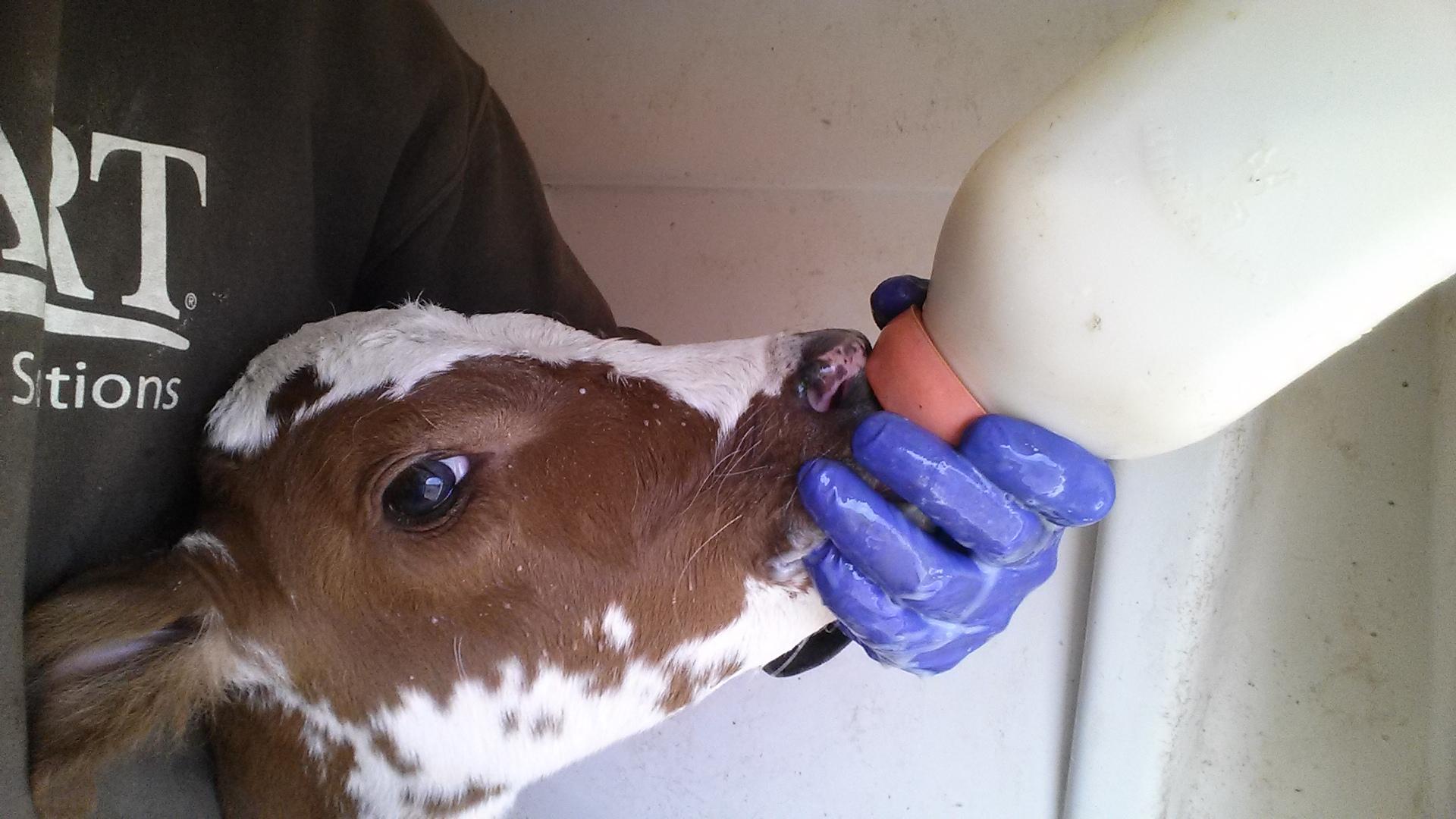 Matt feeding me my bottle!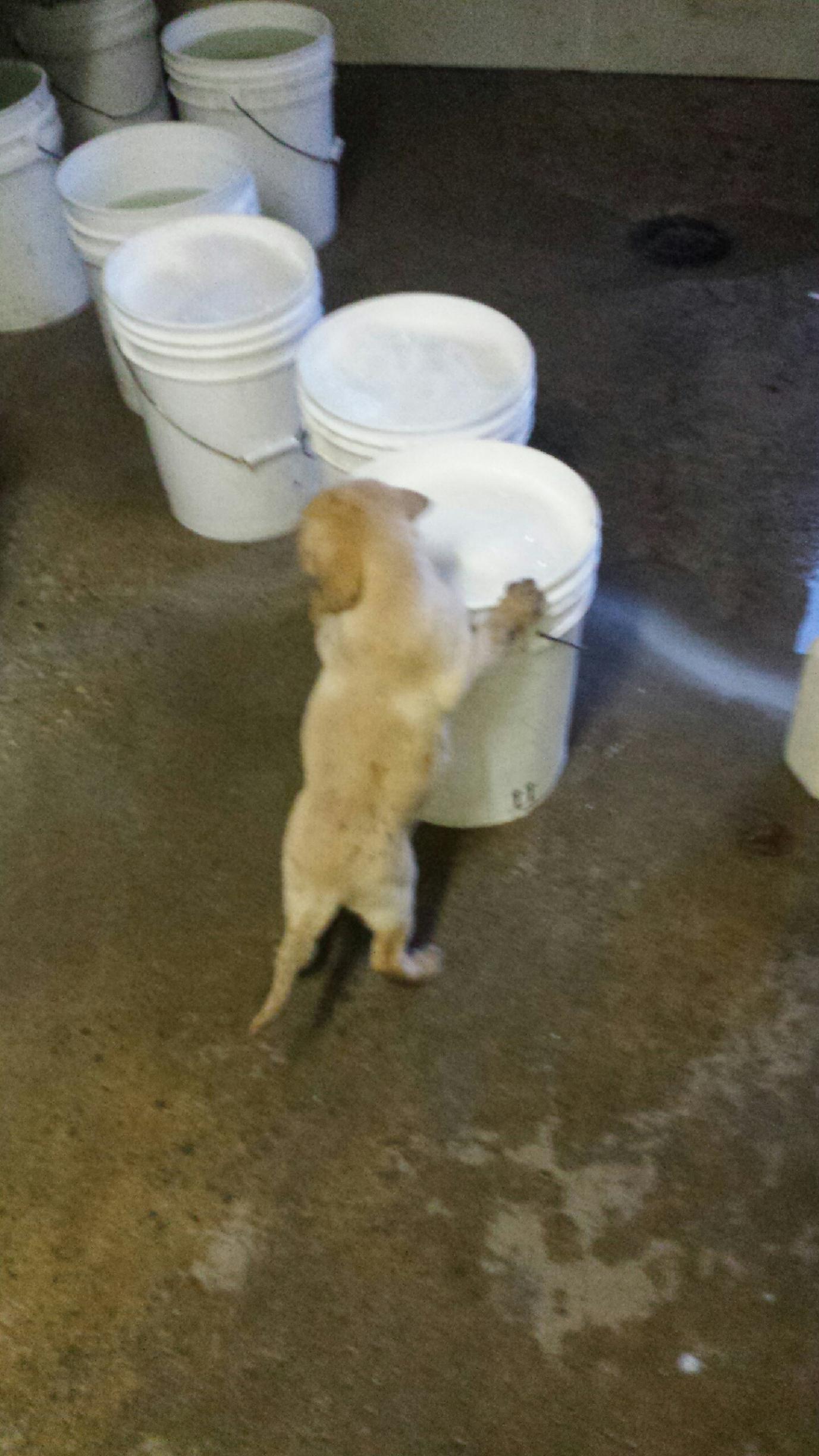 Ally the puppy is responsible for the milk replacer quality control.
I also have free access to water and yummy calf starter feed.  The starter feed is very sweet and I like it!!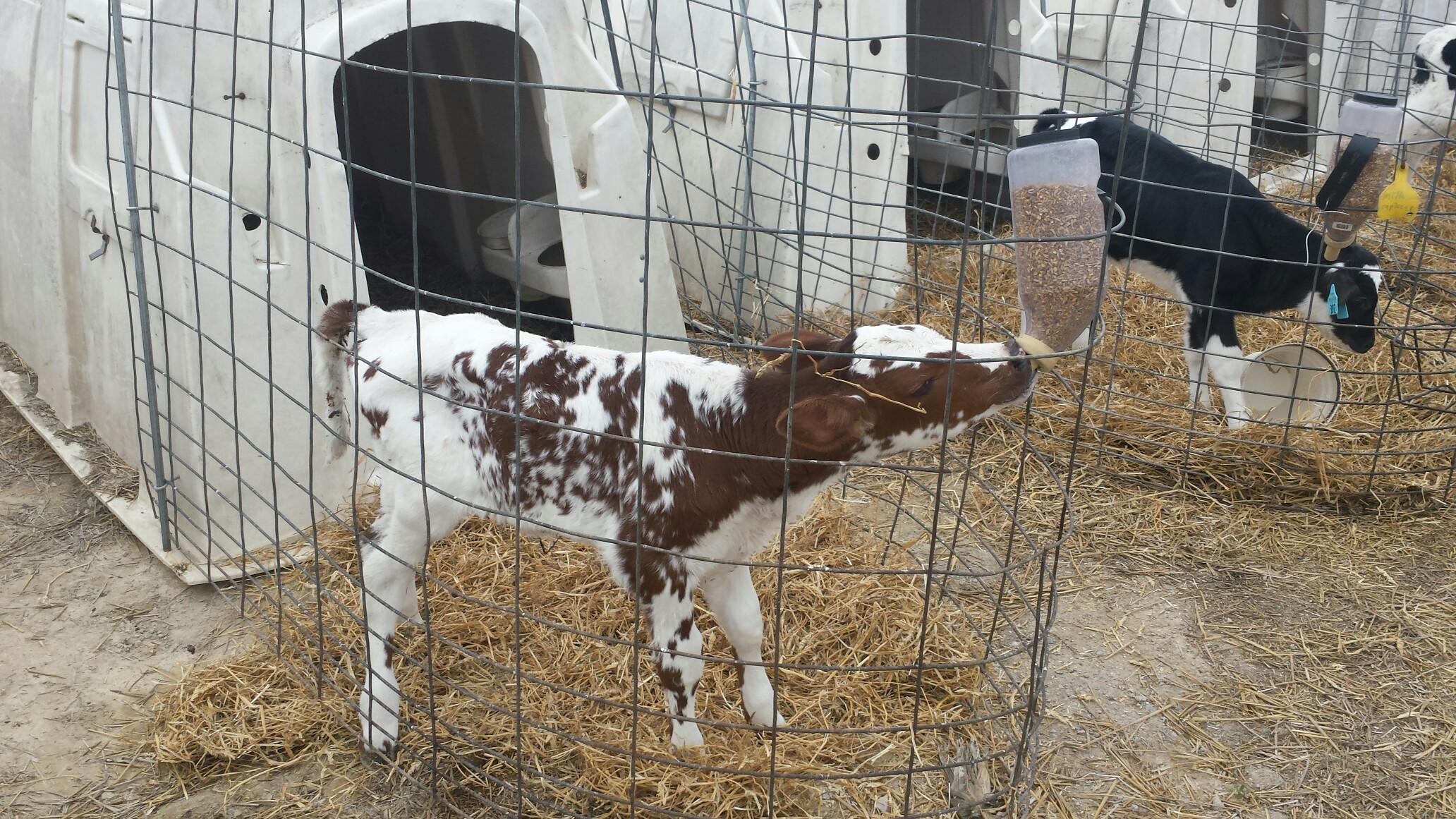 Enjoying my calf starter feed.
Separating me from my mom might seem mean but it is the best for both of us.  The guys take great care of me and my new friends.   My mom (Richelle) is also doing really well, I was her first calf and she is now producing milk for all of YOU to enjoy.  I was born here in the United States, but my Mom was purchased from a sale in Quebec, Canada last October!
Thank you for following along.
Love,
Bumblebee
Comments
comments