The grocery store can be a source of stress and confusion for the modern shopper as we are constantly bombarded with news reports about the health benefits of this and the dangers of that. Throw in balancing our checkbook and by the time we make it to the checkout aisle it's hard to be sure the products that we are bagging up to take home to our familes are actually fresh/low-fat/low-sodium/all natural/heart-healthy/whole-grain/local or whether it is all just a bunch of noise.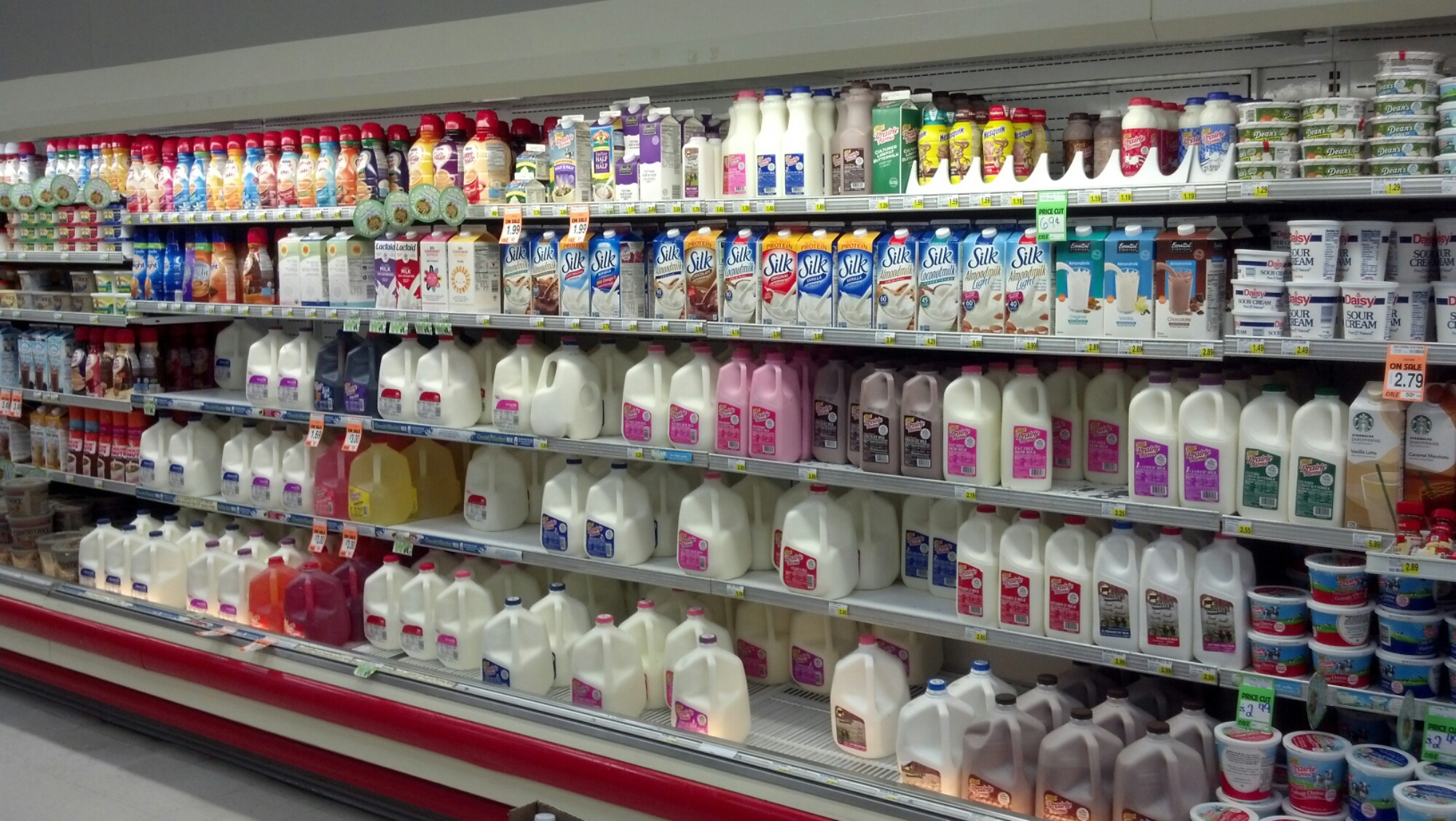 To help make your next trip to the dairy aisle less confusing, here are 8 things to consider.
Milk substitutes are beverages that are plant-based.  This means they are made from products like rice, soy, nut, and hemp.
Plant based milk substitutes must be fortified in order for you to get the same nutrients found in cow's milk.  Fortified means reinforced by adding material.  For example; milk substitutes have to add calcium which is not always absorbed into your body like the natural calcium found in cow's milk.
Regarding the ingredients list, less is often more and milk alternatives might have stabilizers and flavorings listed.
Protein is a popular word among certain diets as well as weight lifters.  Cow's milk provides 8 grams of protein per serving; to get this same amount from an alternative beverage you must drink 8 cups.
If you are lactose intolerant, lactose might be the source of your problem.  Lactose-free milk has all the essential nutrients  of cow's milk just without the lactose!
Cow's milk is cheaper.  Milk costs around $0.19/per cup while the alternative plant based beverages costs $0.38/cup
Dietary Guidelines recommend 3 servings of milk products each day for Americans who are 9 years and older. If you are between 4-8 years of age, you should have approximately 2.5 servings.
Dairy foods provide us with 9 essential nutrients: calcium, potassium, phosphorus, protein, riboflavin, niacin, and vitamins A, B, B-12.
So next time you find yourself in the dairy section, just grab a gallon of milk and head for the check out lane!

Comments
comments