They are estimating that over 60,000 navy blue corduroy jackets will be invading the streets of Louisville and Freedom Hall this week (October 29 – November 1st)  for the 87th National FFA Convention! Whether this is your first time at convention or you're a pro at it, here are some things that you must do!
GO TO THE SESSIONS
When people hear the word session you can almost guarantee that they die a little inside. Sessions to most people usually mean a few hours where there is this one guy lecturing in the same monotone voice which leads you to want to fall asleep! At National FFA Convention this is not the case! Sessions at Convention are very upbeat and pertain to everyone old and young. There are 4 outstanding speakers at this year's convention that will bring the stage to life and teach each member how to "GO ALL OUT!"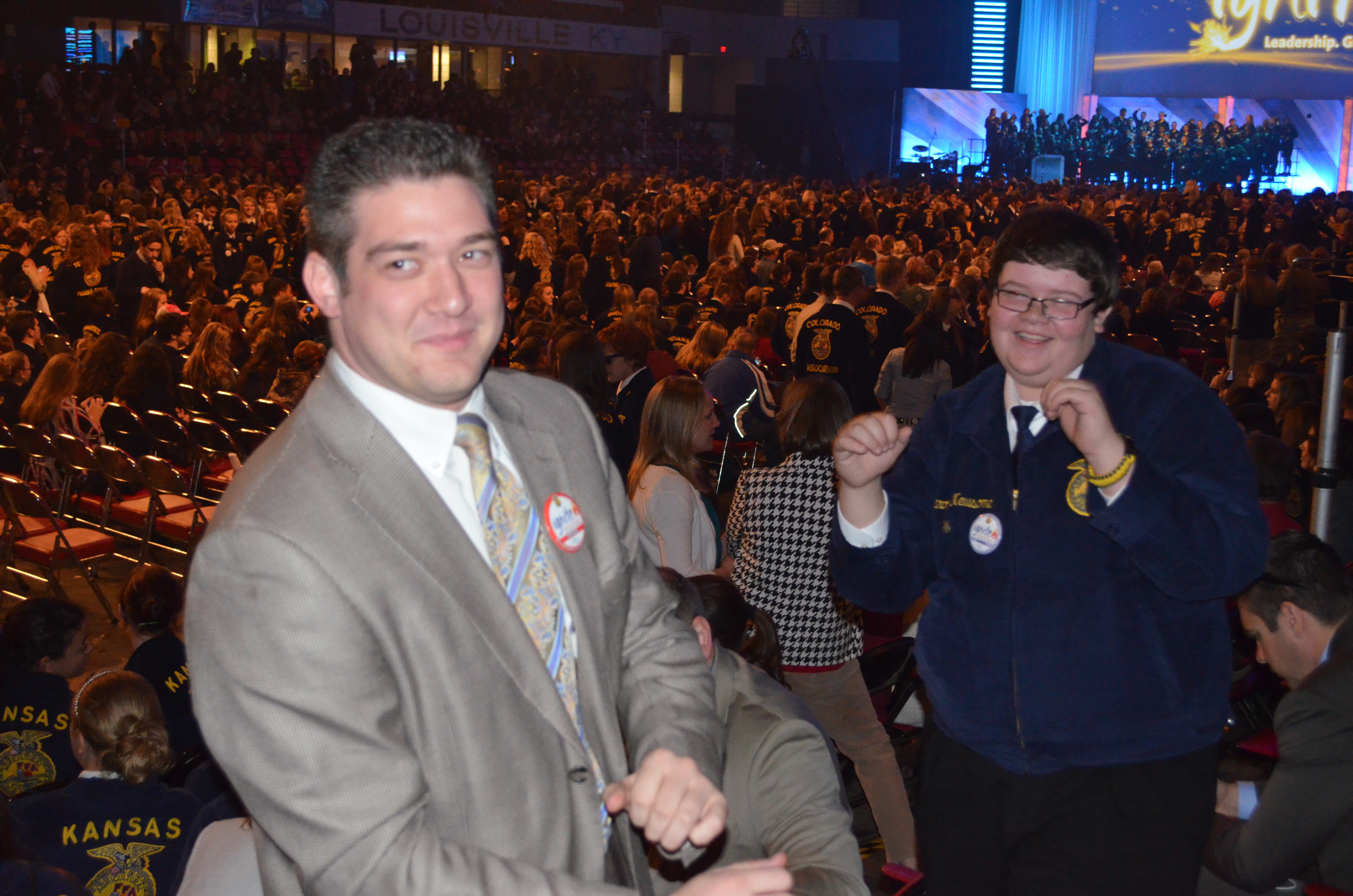 The "mile long" career fair
Still don't know what you want to do when you are older? No worries the FFA career fair has you covered! This career fair is not like any career fair most people have ever been too before. With hundreds (and I mean HUNDREDS) of agriculturally based companies and college's from all over the country I'm sure there will be a fit for you! From animals, to farm machinery, to karaoke contests, to inflatables, what could be better!? And plus, there is TONS of free stuff! Who wouldn't love that?!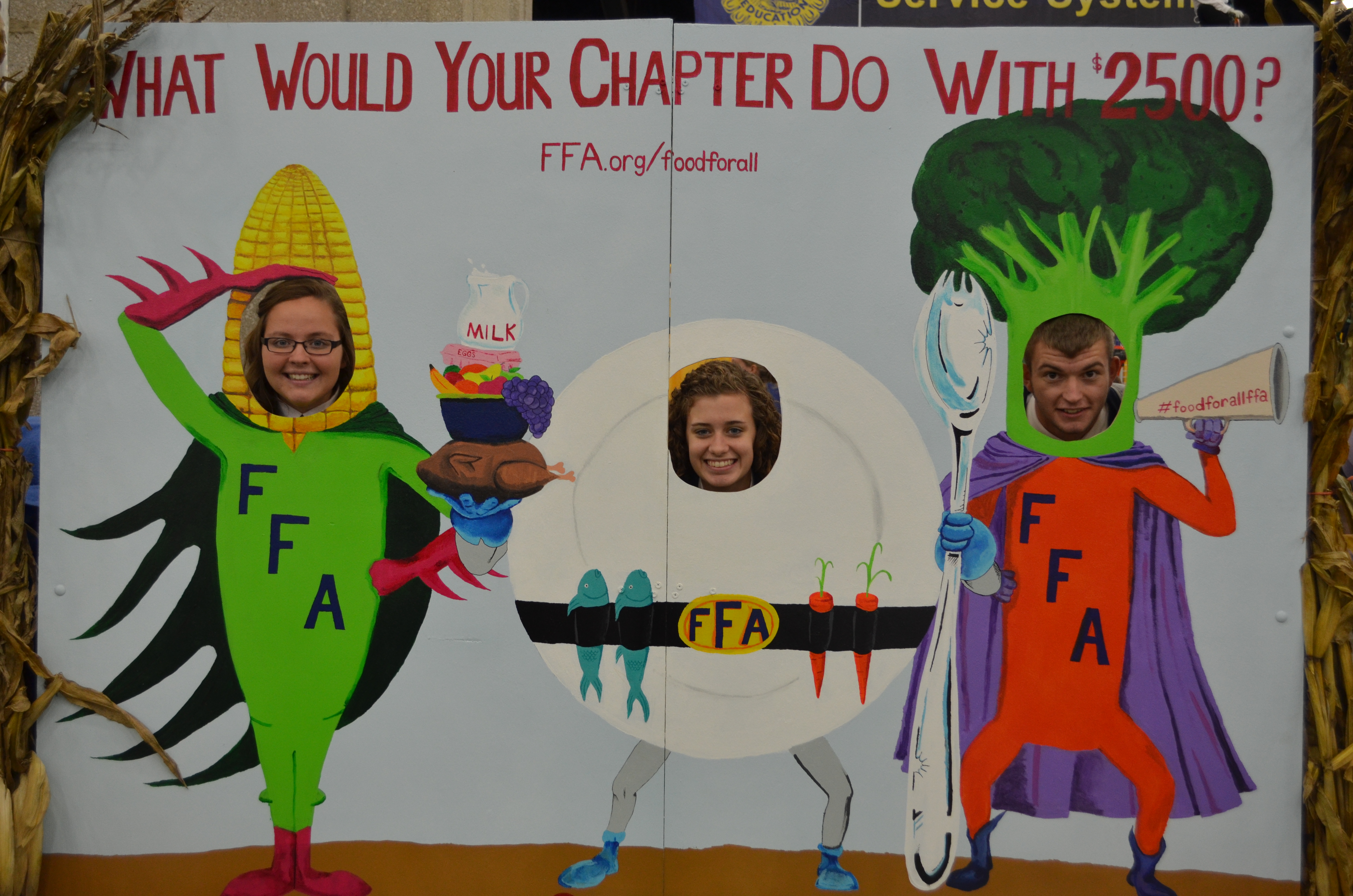 The FFA Shopping Mall, yes they do have a mall!
Ever wanted to sport off that FFA emblem in something besides your jacket?! The FFA shopping mall has thousands of items for you to buy to show off your FFA pride. Not only does FFA sell their products there but other agriculturally related companies do too. Some stores that are there are John Deere, Case IH, multiple female clothing boutiques, farm toys, and decorative pieces for the home. I promise that even the males will want to shop after seeing this place.
Concert time!
This year there is not one but TWO concerts being held for only FFA members to attend! Justin Moore and Easton Corbin will be rocking the stage on Wednesday night and on Thursday night Scotty McCreary, Danielle Bradbery, and The Springs will be taking over the KFC YUM! Center. This is a must for any country music lovers out there!
Louisville Slugger Museum and Factory is a homerun!
With the World Series just taking off the Louisville Slugger Factory Museum is a must stop when your there for convention. Within the museum you get to walk through baseball history and see firsthand how the baseball bat has changed throughout the years. I defiantly recommend buying tickets to go through the factory. This is where you get so see the whole process of how the bat is made all the way down to the paint color! A must stop for all baseball lovers!
Churchill downs- I give it a hoof up!
From the big hats to the big prestigious horses Churchill downs is a beautiful place to visit. As the home of the Kentucky Derby, groups can go and tour the race track and watch as race horses practice on the track for their big day! Very cool place if you want to experience something that Louisville is world famous for!
Though I only listed the 6 places Louisville has to offer during National FFA convention, they have many other attractions that will make your experience very memorable!
I would like to wish the Pontiac FFA chapter from Illinois good luck as they compete for the Model of Excellence award for the second year in a row! What a great accomplishment that is and know that we are proud of you! I would also like to wish the Agriculture communications team good luck as they compete at Nationals as well! You have all put in so much work and have made your community proud!  Finally, I would also like to wish Sam Detwiler luck as he represents Illinois as a National FFA Officer candidate.
 I wish everyone a safe, enjoyable, and memory filled convention. Make the most of it because it really does fly by!  What are your favorite National FFA Convention memories?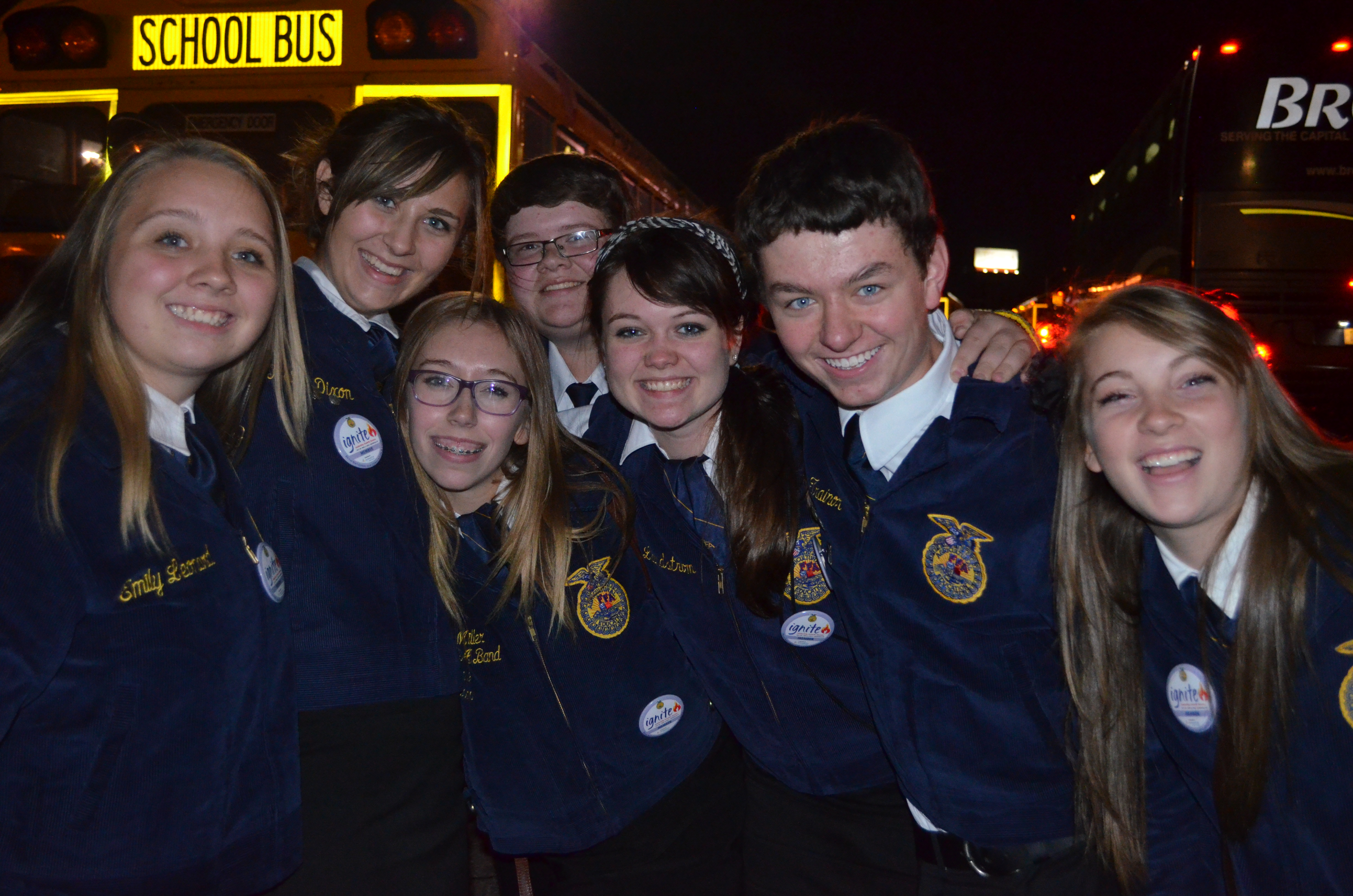 ---
This post was written by Abby Jacobs.  Abby is a Freshman at Joliet Junior College.  She attended National FFA Convention three years while she attended Pontiac Township High School.  Abby was incredible involved in FFA and a few of her accomplishments include State Degree winner, member of the State Champion Food Science team, Chapter officer and part of the presentation team that helped the Pontiac Chapter become the Model of Excellence Winner (or #1 Chapter in the Country)!
Comments
comments