Welcome to the Mackinson Dairy Farm Blog! We started our Facebook Fan Page and we have decided to expand upon those posts so that our readers might further understand relevant issues in agriculture (policy, advertising, food security, animal welfare, life on the farm, etc.)
The Mackinson Family dairy and grain farm is located 5 miles north of Pontiac, Illinois and about 100 miles south of Chicago on Interstate 55. If you are ever traveling south on that road (to Bloomington, Springfield, or St. Louis, for example), it cuts our farm in half at mile-marker 203. If you have ever flown to Chicago or across the country, you have probably seen the quilt like fields of the midwest and central Illinois.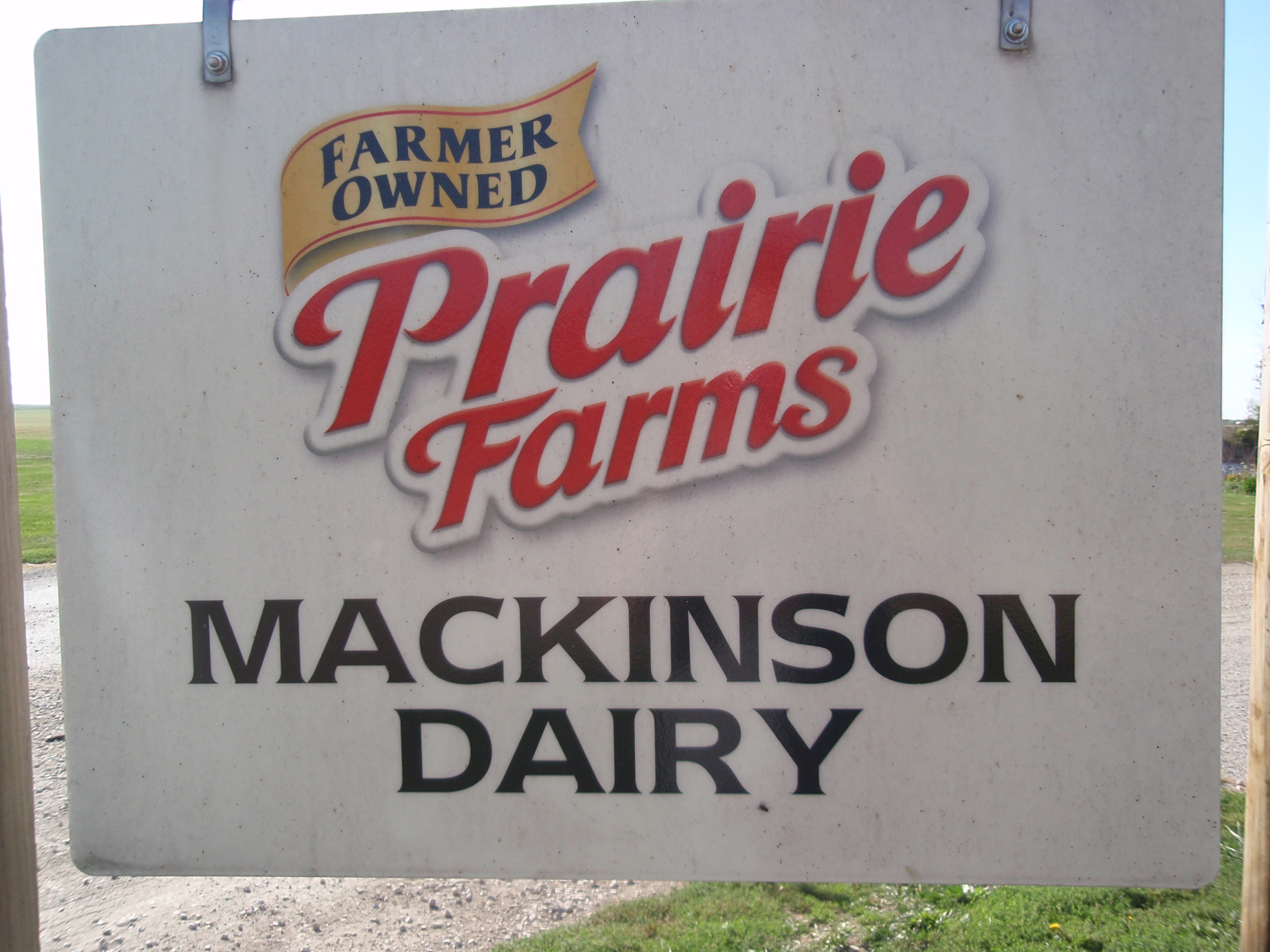 First of all, a bit of history. MDF began over 100 years ago with a handful of cows and 161 acres (65 hectares) of land. My great-great grandfather Daniel Mackinson was the original owner. Today our family continues to live and farm those same original acres along with roughly 2,000 (800 hectares) more. The dairy has grown to include about 165 milking cows and over 140 head of heifers and calves. We are proud to own a great herd of Holsteins, Ayrshires and 2 Brown Swiss.
The farming operation is owned by my parent's Donald & Rita, Donald's brother Roy, and Donald and Rita's son Matt. Donald and Roy are great-grandsons of Daniel, the original owner. Without a doubt, farming is a more than a livelihood for Donald, Roy, and Matt. Each has a true passion for the soil and the cows.

My parents are Donald & Rita and will be married 35 years this fall. Mom teaches Kindergarten at St. Mary School.

I (Mary – the principle author of the blog) am the oldest of three children. While I don't work on the farm, I am still actively involved with it. My husband, Jesse and I are proud parents of a 2 year old daughter, or as we like to call her, Miss A and recently welcomed our son, Mr. E. I work as the controller of a local cooperative that provides farmers in our area with feed, crop inputs and is a grain storage facility. Jesse is from a beef and grain farm and one of the Agriculture teachers and FFA Advisors at Pontiac High School.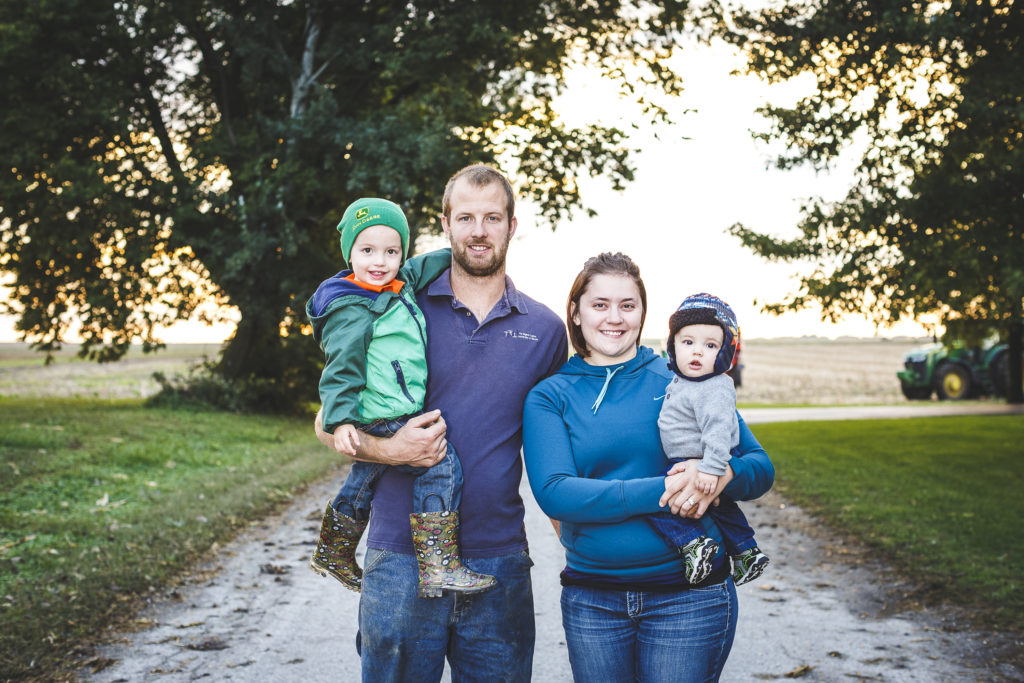 Matt is the middle child. He married Amy in September of 2012 and she is a Registered Nurse. Farming can be a dangerous profession so I think we were all thrilled that Matt would have an extra eye (and a trained hand) to take care of him. Amy is also from a swine and grain farm. They have an almost 1 year old son, Mr. I.

David (the blog editor and occasional contributor) is the youngest and lives with his partner Pato in Santiago, Chile. David started out working for Syngenta Seeds in Iowa and then in Chile before going back to school for his Masters in Economics. David does research for Euromonitor International there now while Pato manages a family court in Santiago (divorce, child custody, etc.).
The farm also has two full-time employees. Dan Jones has been with us full-time for almost four years and recently got married to Mallory. Aaron Jenson started working with us over a year ago and is attending the local community college. Both are great assets to our operation and we are lucky to have them.

Donald, Matt & Roy
The primary team of Donald, Roy, Matt, and Dan begin their days long before sunrise before calling it a day after the stars come out. Each is committed to providing the consumer with a safe, high-quality product. This commitment to quality means investing in how to best care for not only the cows but also the land.
If you are ever in central Illinois, we would love to meet you and to show you our farm. I encourage you to find us on social media, www.facebook.com/MackinsonDairyFarm or follow me on Twitter @mtmacki.
Comments
comments